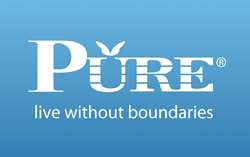 With more and more travelers reserving hotel rooms online, we knew we had to utilize those channels in bringing allergy-friendly travel to consumers
Buffalo, NY (PRWEB) September 03, 2014
Travelers looking for allergy-friendly options need look no further than PURE Solutions' new booking engine. PURE Solutions, a pioneer in the allergy travel movement, has launched a new booking engine that will allow visitors to search exclusively hypoallergenic hotels and to reserve a guest room online through the company's website.
PURE Solutions designs and installs PURE Rooms, which are treated according to a patented 7-step process that eliminates and protects against 98-100% of viruses, bacteria and other irritants that are harmful to people with asthma and allergies. PURE Rooms provide a more comfortable travel experience and a more restful night's sleep for allergy-sufferers and are available at nearly 300 hotels nationwide.
Previously, PURE's website contained a searchable directory of hotels offering allergy-friendly guest rooms. The new booking engine provides a slate of improved, user-friendly features, including detailed hotel information, maps and reviews all centrally housed on PURE's website. Most exciting of all, PURE's booking site also enables users to reserve and purchase a hypoallergenic guest room through the company's own website.
The initiative to implement an internal booking engine was headed up by Haley Payne, PURE's Director of Strategic Planning. Payne explained that the online reservation system was designed to make allergy travel faster and more convenient for online shoppers.
"PURE Room reservations were previously booked either through each hotel's separate website or at the front desk upon arrival," Payne said. "By creating a centralized booking system for allergy-friendly hotels, we can offer people with allergies better control over their travel experience."
CEO of PURE Solutions, Brian Brault described the booking site as a means of providing greater access to allergy travel options in today's marketplace.
"With more and more travelers reserving hotel rooms online, we knew we had to utilize those channels in bringing allergy-friendly travel to consumers," said Brault. "The new site represents the next phase in PURE's development as the foremost provider of allergy travel solutions in the US."
About PURE Solutions
PURE Solutions utilizes state-of-the-art purification technology to create allergy-friendly environments that are 98-100%-free of viruses, bacteria and other harmful airborne particles. Each PURE Room is comprehensively treated to remove allergens and irritants from all hard surfaces, fabrics and air. To learn more about the PURE process and to book a room at one of their 300 partnering hotels nationwide, visit pureroom.com.