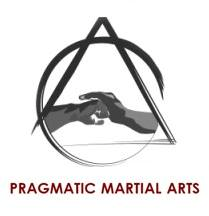 Most martial arts nowadays are shown as a series of dueling exercises rather than self-defense. We strive to move away from that erroneous portrayal
Vancouver, BC (PRWEB) August 26, 2014
Pragmatic Martial Arts offers unique programs for self-defense in Vancouver. Students are taught effective self-defense moves to protect themselves from criminal assaults such as knife attacks, one on one combat and group attacks. While developing the physical skills to defend oneself are important, so is mental preparation. "Believe it or not, one of the most important elements in Martial Arts and self-defense is being in a relaxed state of mind." says Adam Chan, founder of Pragmatic Martial Arts. "Most martial arts nowadays are shown as a series of dueling exercises rather than self-defense. We strive to move away from that erroneous portrayal." One of the skills that is heavily worked on is how to handle fear.
Gung fu, also known as Kung Fu, is a series of Chinese Martial art styles in where Wing Chun is one of them. It is used in close combat and involves techniques such as punches, kicks and elbow strikes in a fast, successful manner. Pragmatic Martial Arts combines techniques from these martial arts as well as tried and tested techniques of his own. This process can take an undetermined amount of time, as it undergoes a rigorous process of research, trial and error, and practice.
The reception and feedback highlight the need for self defense classes in Vancouver. According to data from the city's police department, sexual offenses went up 15.8% up from the 2012 -2013 period. Another area of concern is theft from stolen goods, which was up a staggering 22% for the same period of time. While the crime rate in other areas shows signs of improvement, there are still elements of uncertainty, such as the incidents of violence on trains and subways that occurred earlier this year.
Adam Chan currently offers classes in small, semi-private groups in Vancouver. Groups can chose from a series of environments to learn self-defense techniques such as parks or dojo, a room especially conditioned to practice martial arts. "Teaching small groups allows me to give my students a more personalized attention and monitor their progress closely." Prior to teaching at Pragmatic Martial Arts, Adam taught self-defense in a school environment.
Pragmatic Martial Arts in a self-defense program based in Vancouver, BC, taught by Adam Chang. Students learn a series combative training techniques for self defense as well as develop a comprehensive understanding of how violence works. For further information on Adam's method and program, visit http://pragmaticmartialarts.com.