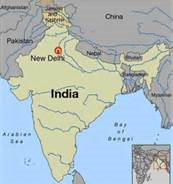 India Network Sponsors mineral waters plants in Andhra Pradesh, India and encourage everyone to help rural Andhra Pradesh
Orlando, FL (PRWEB) August 26, 2014
India Network Foundation, a long standing sponsor of visitor health Insurance programs for visitors to the US, announced today sponsorship of mineral water plants in Andhra Pradesh, India; and the distribution of three maps (World, India, and Andhra Pradesh) to all high schools in a district in Andhra Pradesh. These projects were announced by Dr. KV Rao, Founder President, India Network Foundation after his meeting with the West Godavari District Collector Mr. K. Bhaskar recently. India Network Foundation has been helping all levels of educational institutions in several parts of India in the past two decades. India Network welcomes everyone to sponsor a Mineral water project in their chosen village, district or State through India Network.
Recently, Chief Minister of Andhra Pradesh, Mr. Chandra Babu Naidu announced the NTR Sujala Sravanti Program will provide villagers with 20 liters of mineral water at a nominal price of two rupees. Without sponsors, this program will take many years to reach all villages due to lack of funds in the newly formed state of Andhra Pradesh. In this context, India Network Foundation on a test basis proposed to sponsor mineral water equipment while the governmental sources would provide water source, electric connection and a minimum room of 15 ft x 20 ft. The three India Network Sponsored projects are expected to get started by October 2, 2014.
Dr. KV Rao Founder President said that many areas in Andhra Pradesh are worse off in the new the state without the revenue base of Hyderabad. Basic necessities such as drinking water are not easily accessible to common people in villages. Main obstacles observed include out dated banking procedures and aged government employees not comfortable with computers are main road blocks for development. However, there are few administrators such as West Godavari District Collector Mr. K. Bhaskar who took great interest to encourage NGO participation in mineral water projects in the district and put pressure on peer officers to move fast.
India Network Foundation, USA is a non-profit organization inviting everyone to sponsor a mineral water project in a village of their choice in rural Andhra Pradesh, India. Under NTR Sujala Sravanti Water Program, sponsor of machinery would enable many villages to realize affordable mineral water plant sooner than waiting till 2019. The machinery cost is dependent on the water capacity requirements of the village. Individual donors are encouraged to contact India Network Foundation office with their village particulars to know the cost of sponsorship.
Project donations made to India Network Foundation are tax-exempt in the United States and these projects will be carried out by a dedicated volunteer team in India. This process will assure full value of your contribution to the development of your beloved village, town, or city in India. Interested members may use the INF Contributions form
About India Network Foundation
India Network Foundation, established as a US non-profit organization, has been helping the Asian Indian community in North America with programs and grants to academics from India for more than two decades and several developmental projects in India. India Network Foundation sponsors visitor health insurance to tourists, students, temporary workers (H1 visa holders) and their families. All insurance products are administered by India Network Services.
For more information visit http://www.indianetwork.org.
About India Network Health Insurance
India Network Services, is a US based company that administers visitor health insurance to transition residents, tourists, students, temporary workers and their families. Visitor medical plans are offered for all age groups with both fixed coverage, comprehensive coverage and with pre-existing condition coverage.
For more information visit http://www.kvrao.org.