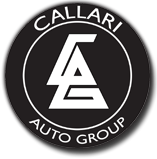 The ALS Association Connecticut Chapter is so grateful to Westport Volvo and Callari Auto Group for going above and beyond in partnering in the fight against ALS, said Mike Burke, Executive Director of the ALS Association CT Chapter
Westport CT (PRWEB) August 27, 2014
On Tuesday, August 26th , Volvo of Westport, 556 Post Rd E, Westport, CT 06880, owned by Callari Auto Group, participated in the ALS Ice Bucket Challenge, and for good reason. Not only did the Volvo of Westport dealership participate in this challenge, they went "Beyond the Bucket" by donating a 5 year lease of a 2014 Volvo to The ALS Association Connecticut Chapter. This cause hits close to home as a two people – a family member, and the father of one of their staff members, have recently been diagnosed with ALS.
"With the Ice Bucket Challenge getting so much traction on Facebook, The ALS Association is getting a wonderful amount of attention and donations –and Volvo of Westport wanted not only to participate, but to step up and do something extra and go 'beyond the bucket challenge' to help the cause. We will be donating a 2014 Volvo S80 to The ALS Association Connecticut Chapter," said George Santangelo, Marketing Director at Callari Auto Group.
"We are blown away by the generous donation of an S80 Volvo from Volvo of Westport and Callari Auto Group's support of our mission and the Walk on October 26 in Westport. The car will enable us to deliver our mission around Connecticut while saving us roughly $10,000. This opportunity will allow the Chapter to expand our outreach, visibility, and our services in a cost-effective and safe manner. The ALS Association Connecticut Chapter is so grateful to Westport Volvo and Callari Auto Group for going above and beyond in partnering in the fight against ALS. Together, we are all helping improve the lives of the patients and families living with ALS in our community.", said Mike Burke, Executive Director of The ALS Association Connecticut Chapter."
Callari Auto Group
Callari Auto Group encompasses four dealerships throughout Fairfield County, specializing in VOLVO, BMW, MINI, FIAT and Alfa Romeo brand cars. Despite their continued success, customer satisfaction still remains the company's number one priority. Callari Auto Group's outstanding service record has been recognized on numerous occasions, most notably in 1998 when Mr. Callari received a TIME Magazine Quality Dealer Award, representing the state of Connecticut. The individual dealerships have also received numerous awards for Dealer Excellence and longevity from BMW and VOLVO Corporate.
The ALS Association Connecticut Chapter
The Connecticut Chapter was founded in 1988 by a group of volunteers to serve the needs of those living with Amyotrophic Lateral Sclerosis and their caregivers.
The ALS Association is the only national not-for-profit health organization dedicated solely to the fight against ALS. ALSA covers all the bases — research, patient and community services, public education, and advocacy — in providing help and hope to those facing the disease.
The ALS Association (National Office and the Connecticut Chapter) operates under a shared mission: to help people living with Amyotrophic Lateral Sclerosis and to leave no stone unturned in search for the cure.
TO DONATE TO THE CALLARI CARES TEAM
http://www.volvoofwestport.com/walk-to-defeat-als.htm
WATCH THE VIDEO
http://www.volvoofwestport.com/walk-to-defeat-als.htm
Callari Auto Group
http://www.volvoofwestport.com
http://www.fiatoffairfieldcounty.com
http://www.minifairfieldcounty.com
http://www.bmwdarien.com
http://www.callaricars.com
Press Inquiries
Please direct all press inquiries to:
Jodi Morelli
203-249-2839
Jodi.Morelli(at)global-mediamarketing(dot)com