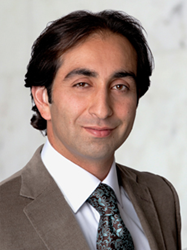 Vitamin D is essential for the proper functioning of the body.
Beverly Hills, CA (PRWEB) August 27, 2014
A recent article discusses a study which found a clear link between vitamin D deficiency and Alzheimer's. Older people who are severely deficient in Vitamin D were found to be twice as likely to develop Alzheimer's than adults who had normal levels of the essential substance. Dr. Babak Larian of the CENTER for Advanced Parathyroid Surgery discusses the importance of vitamin D levels in the body and the types of health problems a deficiency can lead to.
"Vitamin D is essential for the proper functioning of the body," said Dr. Larian. "Among other functions, it allows the intestines to absorb calcium, and it helps with bone growth and remodeling. When vitamin D levels are too low, it can lead to a variety of health problems."
Hyperparathyroidism is a condition causing abnormal calcium levels in the body. High blood calcium levels lead to such wide-ranging problems as fatigue, depression, abdominal pain, osteoporosis, and anxiety, and can also lead to low vitamin D levels as the body tries to restrict the amount of calcium absorbed by the intestines.
"High blood calcium is associated with various neurological symptoms," explained Dr. Larian. "One of the primary causes of high blood calcium is hyperparathyroidism, which is when one or more of the parathyroid glands becomes enlarged. If a person has hyperparathyroidism, the vitamin D levels in the body will often be decreased."
The body needs its calcium and vitamin levels regulated at all times in order to function healthily and properly. Calcium and vitamin D interact in such a way that when one is affected, the other is as well. If a person is discovered to have abnormal calcium levels or low vitamin D levels, it's important to see an expert doctor immediately in order to obtain an accurate diagnosis and fix the problem as soon as possible to prevent further complications in the future.
"Vitamin D and calcium are linked in ways that people often aren't aware of," said Dr. Larian. "Keeping vitamin D and calcium levels stable is important for overall health. We don't know why low vitamin D levels are linked to Alzheimer's yet, but in the meantime the best thing for people to do is to try to be as healthy as possible and get regular checkups."
About Dr. Babak Larian
Dr. Babak Larian, the Director of the CENTER for Advanced Parathyroid Surgery in Beverly Hills, is a highly experienced and reputable board-certified head and neck surgeon. Dr. Larian is nationally renowned for his expertise in minimally invasive surgery techniques involving parathyroid disorders and is considered a pioneer in his field. Currently, Dr. Larian holds the prestigious honor of Chief of Head & Neck Surgery at Cedars-Sinai Medical Center and Assistant Clinical Professor of Surgery at UCLA.
For additional information regarding Dr. Larian and the various services offered at the CENTER for Advanced Parathyroid surgery, please call 310-933-4210, or visit the expert parathyroid surgeon on the web.