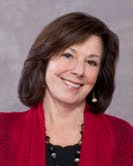 Build Your A Game delivers the words, lessons, stories and challenges to allow you to determine and achieve your best you."
BOSTON, MA (PRWEB) September 04, 2014
New book release, "Build Your A Game" connects readers with the idea of taking the reins to bring forth their best selves in life, work, and relationships. Just as January 1st is a time to make resolutions, back-to-school is a proven time of refocusing oneself. Author, Carole Sacino helps readers create/recreate awareness of their personal power; who they are from the inside out, from their professional brand to their presence.
BUILD YOUR A GAME was written with a purpose of female empowerment however, the lessons are for those who are truly prepared to the do the work; to discover, build and bring on their "A" game in work and life. Not everyone believes they can achieve such personal attainment, yet it is available to all. In a world full of opportunity, we are surrounded by people who are stuck. This book challenges the reader. It challenges the very core of who they are, what they want to be and why they haven't gotten there. From an "aha" moment to self-discovery to the art of negotiation, "BUILD YOUR A GAME" delivers the words, lessons, stories and challenges to allow the reader to determine and achieve their best self.
Sacino states, "My intention for this book is simply to create awareness for all readers in the areas that one may not be thinking about or have forgotten about. To use the book as a gentle reminder and more importantly to think about what it is truly wanted or desired in life and how to go about creating it."
Carole is on a nationwide tour speaking at Fortune 500 companies, seminars, book signings and customized one-on-one/group sessions. "Build Your A Game" can be purchased through Barnes & Noble, Amazon as well as BuildYourAGame.com. Retail Price: $16.99.
About Carole Sacino
Carole Sacino is a visionary, and a respected leader, innovator, speaker, business and personal strategist, and author of new release, Build Your A-Game: Be Seen—Be Heard—Be Remembered. In addition, Carole has co-authored best-selling, Savvy Leadership Strategies for Women and Empowering Transformations for Women and she is CEO of the thriving Turning Point Institute, which she founded in 2007. Sacino was the creator and host of a radio show on Voice America, "The AWE Factor" which focused on Advancing Women Everywhere—The Power of Voice and Choice!
http://www.buildyouragame.com
###