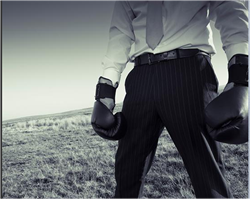 'At Patch of Land, we're all about building wealth and growing communities,' said Chief Marketing Officer AdaPia d'Errico. 'StartUp Wars gave us access to the local data we needed to enable our clients to make the best investment decisions possible.'
New York, NY (PRWEB) August 26, 2014
Onboard Informatics, the largest and most trusted Local Data as a Service provider, celebrated the first anniversary of StartUp Wars today. The program, launched a year ago, has helped six companies by granting access to the full spectrum of local data from the Onboard platform at a significantly discounted rate.
"We were a startup ourselves 13 years ago," said Marc Siden, CEO of Onboard Informatics. "We developed StartUp Wars to support the next wave of game-changers for our industry and are thrilled with our first year's success."
Since the launch of StartUp Wars, Onboard Informatics has invested over $200,000 in these six hand-selected startups. This investment includes deeply discounted local data and consultative services. Participants in StartUp Wars include Patch of Land, AparmentList and Commissions Inc.
"At Patch of Land, we're all about building wealth and growing communities," said Chief Marketing Officer AdaPia d'Errico. "StartUp Wars gave us access to the local data we needed to enable our clients to make the best investment decisions possible. "
In celebration of the first successful year of the StartUp Wars program, Onboard is committed to expanding the program even further in year two.
"We've had a lot of fun working with truly innovative companies like Patch of Land," Siden said "and we'd like to expand the program even further next year. While we work with some of the largest real estate brokerages in the country, our platform can help a wide variety of companies as they get up and running. I'm excited about the opportunity to grow StartUp Wars within real estate and beyond."
For more information on StartUp Wars, go to http://www.startup-wars.com.