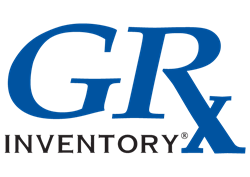 We're in and out of the pharmacy in a much shorter amount of time....
Ronkonkoma, New York (PRWEB) August 28, 2014
GRx Inventory® is excited to announce that they recently transitioned to new inventory devices and are able to complete customers' inventories 30% faster than before.
The new "state of the art" devices are Motorola WT4090s with ring scanners; they are worn on an auditor's wrist and finger which allows them to be totally hands free to handle product more quickly and efficiently.
"Usage of these new devices combined with our proprietary software means we don't need to interrupt the pharmacy staff with questions and we're in and out of the pharmacy in a much shorter amount of time." said Marion Beattie, GRx Inventory Director of Operations.
With the new technology, GRx Inventory plans® to expand into Materials inventories.
About GRx Inventory®
GRx Inventory® is a division of Guaranteed Returns®. GRx Inventory® offers an outstanding inventory program for facilities that do not have budgets for inventory services as they are able to utilize the GRx Inventory® service without any out of pocket expense through the Returns for Credit Inventory program. GRx Inventory can be reached at 1.888.344.2939 or you can visit their website at http://www.grinventory.com.