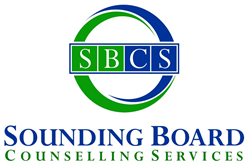 a suicidal person lacks control over these specific biological conditions which impact decision making.
Toronto, Ontario (PRWEB) August 28, 2014
On August 11, 2014, the world was shocked hearing that Robin Williams had passed away. Even more tragic, people also learned that he had taken his own life. Robin Williams was a legendary actor and comedian who entertained audiences and starred in countless television and film roles.
What perhaps is more shocking was the critical reaction from some people. According to the Daily News, "Zelda Williams is abandoning her social media accounts after online bullying in the wake of her father's death has proved to be too much." (http://www.slate.com/blogs/the_slatest/2014/08/13/robin_williams_suicide_daughter_zelda_williams_abandons_twitter_after_online.html). Actor Todd Bridges first described the act as "selfish" whereas Henry Rollins criticized Williams in his LA Weekly column. Bridges and Rollins have both since apologized.
It is amazing how some people in 2014 can still be so critical and view suicide as a selfish act. Many who criticize suicide do not recognize the mental or emotional state that a person lives under. Reasons to continue living do not always resonate clearly with someone who is contemplating suicide.
Why? Well, it is not because the person is lazy or lacks insight. It is important to understand that all reasons are not necessarily observable. Zachary Kaminsky, who is an assistant professor of psychiatry and behavioral sciences at the Johns Hopkins University School of Medicine, studies brain samples from both mentally ill and healthy people. Kaminsky explains that a gene within the brain called, SKA2, regulates how the brain processes stress hormones. Kaminsky further explains that if the gene (SKA2) is impaired by a chemical change, someone who is stressed won't be able to shut down the effect of the stress hormone.
"The analogy we think might be appropriate is thinking of it like a brake pad that isn't functioning properly or is perhaps gone, in essence. So what this brake pad is for is the stress response and specially for shutting down the stress response. In that way the brake pad analogy works quite well because if you are stressed, (meaning) if the car is driving, you are going to need those brakes...." (https://www.youtube.com/watch?v=cnbQ84kxyLA)
According to the study, people who died by suicide had higher levels of the chemical (methyls) that altered the SKA2 gene. This research team then tested sets of blood samples to see if they could determine who was at greater risk using the same bio-marker. This resulted with 80 to 90 percent accuracy whether a person had thoughts of suicide or made an attempt by looking at the single gene, while accounting for age, gender and levels of stress or anxiety. (http://www.washingtonpost.com/news/to-your-health/wp/2014/07/30/blood-test-could-predict-risk-of-suicide/)
This study shows a biological component to suicide which potentially results in a diminished resilience when faced with stress. Under these circumstances, a suicidal person lacks control over these specific biological conditions which impact decision making. Alternatively, "selfish" behavior is typically carried out when a person in control makes a conscious choice.
While it cannot be assumed that Robin Williams' gene function was impaired by a chemical change, one can begin to understand that people contemplating suicide have different biological circumstances. Creating awareness of mental health issues and stigmas helps educate and remind everybody that reasons behind suicide are not necessarily seen or observable.
Thomson Scarlett is a Psychotherapist who has been treating individuals and couples for the past six years in private practice. Thomson is the founder of Sounding Board Counselling Services which provides affordable counselling for individuals and couples in the Hamilton and Toronto area. Sounding Board therapists use humanistic and cognitive behavioral approaches and address such areas as low self-esteem, depression, anxiety, communication skills and anger management. Visit Sounding Board Counselling Services online at: http://www.soundingboardonline.com.