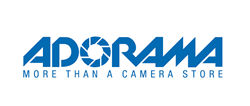 New York, NY (PRWEB) August 26, 2014
Adorama, one of the world's largest photography, video, imaging and electronics retailers, is hosting a number of free workshops, seminars and vendor days throughout the month of September. The educational events will cover a variety of topics including photography, mobile, computing and more fundamentals relevant to all consumer electronics users. Open to the public, all events will take place at the Adorama store, located at 42 West 18th Street in Manhattan.
For updates, the latest information on upcoming events and to register for Adorama in-store events, please visit Adorama's event calendar at http://www.adorama.com/events.
Mobile Devices 101

September 1, 2014: Exploring Free Photo and Editing Apps
The best camera is the camera that a user has on them, and with smartphone cameras becoming more and more powerful, there's no excuse not to grab a great photo at any time. This class will examine free photography iOS apps that can offer new ways of shooting and more control over subjects. Instructors will touch briefly on photo editing apps as well, to show attendees how photos can be polished before posting.
Computers 101

September 8, 2014: Organizing iTunes
With the Apple iTunes store, users have access to millions of songs, TV shows, movies and more. With all that content available, it's easy to get lost in purchases. This introductory class aims to familiarize attendees with how the iTunes library works and discuss best practices for organizing an iTunes library, showing attendees how to locate what they want to hear and see faster.
September 15, 2014: Sharing/Synchronizing Data Across Multiple Devices
People today are device-crazed – almost everyone has some combination of computer, tablet, smartphone, smart TV, smart home network – some people have all of them. With so many "smart" devices, how does one ensure he/she is safely storing data without consuming extra space with duplicates? This class will discuss preferred workflows, teaching attendees how to continue working from any device while keeping a backup copy, in case of any hiccups.
Seminars

September 2, 2014: Shoot Pro Product Videos on iOS with Michael Artsis
In this seminar, Michael Artsis guides attendees through all aspects of producing a product video on an iOS mobile device. From selecting the appropriate apps for recording and editing, to choosing the right gear to light and set a product on, Michael will provide tips and techniques to make product videos exceptional and easy to create.
September 9, 2014: Megan Snedden on Travel Photography
Join travel photographer Megan Snedden for a one-hour journey around the world through some of her favorite shots – from the rural life of Argentinian cowboys to the diverse cultures of India. During this lecture, travel as far as Malaysia and Australia, circle back through the Americas, then return to New York City, where even a hometown can be as captivating as any other destination. Go behind the lens and hear about some of the techniques that helped Megan capture outstanding images that command vibrant colors and reflect the human essence.
September 23, 2014: Meet and Greet with the Photo Brigade
Join Adorama to see amazing work from photographers of the Photo Brigade. From parties to top news stories, the Photo Brigade collects works from freelance photographers to bring their work to a larger audience. Several of the photographers will be present to speak about their shooting experiences, their work, and their tips on how to maintain momentum as a freelance photographer in New York.
September 30, 2014: MTV's Grace Chu on Shooting Nightlife (HALLOWEEN EDITION)
Grace Chu, photographer for MTV's AfterEllen.com, Time Out New York, and Joonbug.com has been shooting nightlife in New York City for years. During this seminar, she'll be showing some of her work and discussing her tips on how to shoot nightlife without having cameras damaged in such a hectic environment. She'll discuss tips and techniques for getting the perfect shot and will field questions for others aspiring to get into New York's vibrant nightlife photography. With Halloween around the corner, Grace will tease with some of her best photos from Halloweens past.
Vendor Days

September 3, 2014: Photoflex and Hoodman Shooting Solutions
When packing a camera bag for the last trips of summer vacation, be sure to include Photoflex and Hoodman accessories for shooting. From reflectors that help users work with available light to loupes that enable photographers to see image previews on an LCD screen, Photoflex and Hoodman have the perfect solutions for traveling. Steven Rossi, representative from Photoflex and Hoodman, will be available during this event to answer any questions regarding your photography solutions.
New York Comic Con

September 21 & 28, 2014: Comic Book Photo Shoot
New York Comic Con is just around the corner and Adorama is joining in the fun this year with three weeks of comic book-related activities. Stop by for a photo shoot with two of New York City's best-known cosplayers! Mary Cyn and Puss-N-Boots will be here as the Joker and Catwoman, Gotham City's most notorious super villains. Pose for a photo with this dynamic disaster-causing duo, taken by the talented Al Espinosa, an Adorama regular.
Stay in Touch
Follow Adorama on Facebook (https://www.facebook.com/Adorama) and Twitter (https://twitter.com/adorama) as well as the Adorama Learning Center (http://www.adorama.com/alc/category/store-events) to learn more about in-store events and workshops. Additional workshops and events will be added as they are confirmed.
ADORAMA: More Than a Camera Store
Adorama is more than a camera store – it's one of the world's largest photography, video, imaging and electronics retailers. Serving customers for more than 35 years, Adorama has grown from its flagship NYC store to include the leading online destination for photography, video and consumer electronics. Adorama's vast product offerings encompass home entertainment, mobile computing, and professional video and audio, while its services include an in-house photo lab, AdoramaPix, pro equipment rental at Adorama Rental Company, and the award-winning Adorama Learning Center, which offers complimentary education for photographers in online channels such as the popular Adorama TV.
Adorama is listed as one of the top five electronics retailers by Consumer Reports, "Best of the Web" by Forbes.com, Internet Retailers Top 100, and is the official Electronics Retailer of the NY Giants.
Visit ADORAMA at http://www.adorama.com.