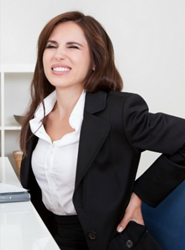 People of all ages should examine their activity pattern. A regular exercise schedule should consist of at least 30 minutes, or even more time, during most days of the week.
Washington, DC (PRWEB) August 28, 2014
It's no secret that regular exercise is one of the most valuable things for a person's physical and mental health. There are numerous studies to support the benefits of regular exercise. For example, based on the CDC government data for 2011, more than 52% of adults, defined as individuals 18 years of age or older, fell short of meeting the health recommendations for physical activity and aerobic exercise. Additionally, over 75% of these individuals did not meet the recommended activities for muscle-strengthening.
For starters, when people want to drop a few pounds, or simply keep in shape, exercise helps to control weight. It's also a major benefit to help strengthens the heart and bones. Additionally, it helps to lower blood sugar levels and blood pressure.
People of all ages should examine their activity pattern. A regular exercise schedule should consist of at least 30 minutes, or even more time, during most days of the week. When that's missing, people can become much more prone to mental and physical health problems.
It's not necessary to jog for miles because something as simple as brisk walking, stretching exercises, or a dance class can work wonders. If it's not possible to attend a class, the alternative is to turn on the music and dance around the house. It's fun!!
Health ramifications of the obesity epidemic are of serious concern. There's a direct relationship between lack of exercise, poor nutrition, disease and shorter life expectancy. According to the CDC, during 2009¬–2010, roughly 78 million people were defined as obese based on their BMI, body mass index. And sadly, almost one in five youngsters between the ages of 2 to 19 years of age were also classified as obese.
Tips:

Consider a standing desk during a portion of your work day.
If you drive to the train or bus depot, park as far away as possible. The same goes for grocery shopping.
Take the stairs if possible.
Create a get up and move reminder. Set your cell phone alarm if necessary.
Reduce TV watching, or if you can't break that habit, take an activity break during commercials.
Take a Yoga or dance class with or without a friend.
Other activities to consider are swimming, tennis, bowling, roller skating, soccer, and basketball, among others. Don't forget to elevate your legs at some point during the evening, and flex and point those toes!! (Ten times each working your way up to three sets of ten).
Visit Dr. Sanjay Jain online for more activity tips.
About Dr. Sanjay Jain:
Sanjay Jain, M.D. MBA is a New York Times and USA Today Best Selling author, accomplished medical doctor, health expert, life coach and inspirational keynote speaker who has dedicated his life to helping people find their purpose by achieving a meaningful life that they deeply cherish.
Sanjay Jain is U.S. trained and a board certified physician with over 15 years of clinical experience. He holds certifications in Diagnostic Radiology, Integrative Medicine, and Healthcare Quality and Management. He is a graduate from the accelerated BS/MD program at The Northeast Ohio Medical University. He has diversified experience in the private practice, academic, and integrated multispecialty settings.
He was a former assistant professor at The Ohio State University where he also obtained his MBA at the Fisher School of Business. The combination of which has given him a unique voice and understanding of the many issues we face today in a real and practical sense.
Follow Sanjay on Twitter at @sanjayjainmd, Facebook and Youtube. His new book, Optimal Living 360: Smart Decision Making for a Balanced Life (Greenleaf) is available in stores now!
Sources: 1. http://www.cdc.gov/nchs/data/factsheets/factsheet_obesity.htm. Accessed December 20, 2013