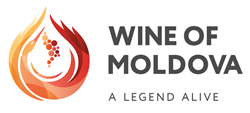 'We are thrilled to begin our campaign in the United States. The support and enthusiasm we have seen thus far is very exciting for our country,' says Moldova's Minister of Agriculture and Food, Vasile Bumacov
New York, NY (PRWEB) August 27, 2014
Coinciding with Moldova's Independence Day, Wine of Moldova, an association which represents the interests of the country's best wine producers, announces their first efforts to promote Moldovan wines in the US market. Following successful tasting events in Washington, DC and New York City, Wine of Moldova looks to continue raising awareness of Moldovan wines among trade and press in the United States.
"Moldova is a wine-producing powerhouse that has great potential in the US market," said Christy Canterbury, MW, who led the Wine of Moldova tasting seminar in New York City. "With high quality wines that are off the charts good, Moldova's prospects are bright."
With wine production dating back 5,000 years to the time of Homer's Iliad, Moldova is one of the oldest wine producing regions in the world. Shaped like a bunch of grapes, The Republic of Moldova is situated in the southeast region of Europe, sandwiched between Ukraine and Romania, in the Black Sea basin. Moldova has 112 thousand hectares of vineyard planted with over 30 types of grape varietals. There are four historical wine regions: Valul lui Traian (southwest), Stefan Voda (southeast), Codru (center), and Balti (north), three of which are geographically protected for the production of wines. While Moldova follows international trends, producing wines such as Sauvignon Blanc, Chardonnay, Pinot Noir, Merlot and Cabernet Sauvignon, the true uniqueness of Moldovan wine can be found in its indigenous varietals: Feteasca Alba, Feteasca Regala, Feteasca Neagra and Rara Neagra.
Moldova's Minister of Agriculture and Food, Vasile Bumacov asserts, "We are thrilled to begin our campaign in the United States. The support and enthusiasm we have seen thus far is very exciting for our country." Wine of Moldova's promotional efforts are supported by the US Department of Commerce following avowed support from US Secretary of State, John Kerry.
Wine of Moldova has selected midtown Manhattan-based Colangelo & Partners Public Relations (http://www.colangelopr.com) as the Agency of Record to create and execute an integrated national campaign. Colangelo & Partners specializes in building positive awareness for institutional wine marketers with clients including Vinitaly, Wines of Portugal, Wines, Vina Croatia, the Sagrantino Consortium and many others.
About Wine of Moldova
Wine of Moldova (http://www.wineofmoldova.com) is a private-public partnership established by the Moldovan Ministry of Agriculture and Food and the National Office for Vine and Wine. The marque of 'Wine of Moldova' is given to wines that have achieved the highest level of quality and wines with protected geographical indication and appellation of origin. The Wine of Moldova brand and corresponding promotional program represents a comprehensive marketing strategy, which includes quality control and assurance components and a visual identity—which reflect both the new and the older generations of the Moldovan wine industry.
About Colangelo and Partners
Colangelo & Partners (http://www.colangelopr.com) focuses on premium food, wine, spirits and lifestyle brands, and has long established relationships with the key press that drive these business categories and help determine the industry leaders. The agency continually creates unique story lines that are consistent with its clients' brand strategies in order to provide a steady stream of compelling content to journalists and keep clients in the news. Clients include brand marketers like Arnaldo Caprai, Avignonesi, Damilano, Guido Berlucchi, Marchesi de' Frescobaldi and Mulderbosch as well as institutional marketers such as Wines of Portugal, Vinitaly, Wines from Spain, Slow Wine and Wines of South Africa. Founded in 2006, Colangelo & Partners was named one of the year's top integrated communications firms at the 2013 PR News Agency Elite Awards.