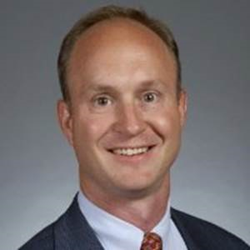 Albany, NY (PRWEB) August 27, 2014
Bestpass™, Inc., providers of bulk purchasing and streamlined toll management services to commercial fleets, today announced that Scott Matukas, CFO of Byrne Dairy, has joined its Board of Directors.
"Scott Matukas will bring business and financial expertise to the Bestpass Board," said Jon Andrews, president and CEO of Bestpass. "His experience will help us better manage our rapidly expanding network and customer base."
Scott Matukas has served as CFO at Byrne Dairy since May 2010. The Lafayette, New York-based producer and distributor of milk, cream, ice cream and a variety of other dairy products is a third generation, family-owned business with four manufacturing facilities. Previously, Matukas was president of USA Datanet and CFO of Broadview Networks.
"Fleets of all types and sizes can benefit from using Bestpass toll management and bulk purchasing services," Matukas said. "I am continually impressed with their management team, strategic direction and attention to customer service. It is an honor to be elected and to be able to help the company expand."
About Bestpass™, Inc.
Founded in 2003 by the New York State Motor Truck Association, Bestpass was designed for truckers, by truckers, to save commercial motor carriers time and money. Bestpass offers a streamlined, single-source toll management service that includes toll discounts, consolidated billing, violation processing and a single device for both toll and weigh station bypass. Bestpass is compatible with a growing number of toll and weigh station bypass networks and has partnerships with state highway authorities throughout the United States. Currently, Bestpass customers have more than 250,000 pieces of equipment and over 125,000 transponders in service, resulting in over $22 million in tolls processed monthly. For more information, visit http://www.bestpass.com.
Media Contact:
Susan Fall
LaunchIt Public Relations
858-490-1050
susan(at)launchitpr(dot)com