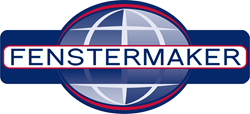 (PRWEB) August 26, 2014
Supporting the Department of Natural Resources (DNR), Fenstermaker is confirmed to sponsor and exhibit at the upcoming Strategic Online Natural Resources Information System (SONRIS) Conference in Baton Rouge, Louisiana. Scheduled to commence this Wednesday, August 27th, the three-day event will focus on "leading the way to energy independence, economic prosperity, and environmental stewardship." Fenstermaker specialists serving the energy market, including John Fenstermaker (Survey Vice President), Jane Fournet (Lafayette Environmental Operations Leader), Robby Trahan (Environmental Manager), Chris Guidry (Environmental Manager) and Nick Gaspard (Environmental Manager), are registered to attend.
This year's SONRIS Conference primarily comprises expert panel sessions to address various matters in today's energy and environmental world and a trade show center for industry professionals to network among the exhibiting companies. Among Fenstermaker's environmental professionals, Ms. Trahan is a licensed Notary in the State of Louisiana and experienced in handling projects requiring compliance services with the Office of Conservation and Railroad Commission of Texas. Both experts in natural resources management, Mr. Guidry concentrates on wetland boundary delineations and mitigations, as well as threatened and endangered species (T&E) surveys, while Mr. Gaspard specializes in oyster assessments.
DNR will host the 2014 event from the Hilton Baton Rouge Capitol Center. In addition to providing informational sessions covering a wide range of topics, the SONRIS Conference also offers Louisiana and Texas attorneys and nationwide engineers and landmen the opportunity to obtain continuing education credits. The conference brochure and agenda is currently available online for additional details and a comprehensive schedule of events.

Fenstermaker is a multi-disciplinary firm specializing in Survey & Mapping, Engineering, Environmental Consulting, and Advanced Technologies. We have over 300 team members providing professional services through multiple office and field locations across the U.S. Our company mission is to be a vital partner in the success of our clients.