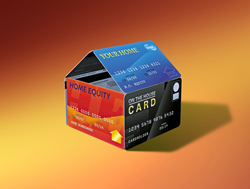 Long Beach, California (PRWEB) August 28, 2014
During the fast and furious equity years that led up to the great real estate crash, many homeowners took out a Home Equity Line of Credit, or HELOC, to get access to their equity, says Scott Schang, Branch Manager Broadview Mortgage Long Beach.
A Home Equity Line of Credit is basically a credit card that is tied to the equity of a home. As an example, if a house is worth $500,000, and the first mortgage is about $300,000, with 40% equity.
Depending on what the maximum Loan to Value was on the HELOC upon applying, a homeowner could borrow as much as 90% of the equity without having to go through the complicated process of refinancing their home.
Although this introductory rate was only 3 or 6 months, it oftentimes was the tipping point that made homeowners jump at the opportunity to borrow easy money at what seemed like a really low cost, adds Schang.
A HELOC typically will give the homeowner a credit card with a limit of the maximum they qualified for at the time of application. One of the most attractive features of a HELOC is now the time bomb that is ticking away with an inevitable timeline. That feature is how a HELOC is paid back.
Most HELOC loans are Interest Only for the first 10, or 15 years of the loan. In most cases, homeowners continued to borrow against their equity, making the minimum payment due. This interest only rate prevented the balance from increasing, but did nothing to pay down the line of credit, adds Schang.
So, what happens when the draw period is up? The HELOC converts into a fully amortized, adjustable rate mortgage, says Schang.
For more information on a HELOC "Draw Period" visit: http://www.findmywayhome.com/home-mortgage-news/heloc-draw-period-is-time-bomb-for-california-homeowners/.