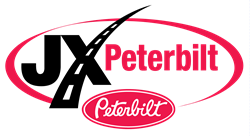 There are a lot of talented techs out there. This event is a great way for them to showcase their skills, have fun and compete for the title of Top Tech.
Lisle, IL (PRWEB) September 02, 2014
In search of the trucking industry's top tech, the Illinois Trucking Association (ITA) recently held it's first technician competition at Universal Technical Institute in Lisle, Illinois. JX Peterbilt was the Title Sponsor.
The two-day event included five stations of competition. Stations included a written exam, followed by troubleshooting challenges covering electrical, engines, brakes, HVAC, fasteners, PMI, tires and wheels and service diagnostics. Competitors were scored on accuracy and speed.
An enthusiastic crowd watched eagerly as 17 contestants showed their skills. Competition was tight with one tie and one event being won by just :15 seconds. A $100 cash award was presented to each first place station winner.
"There are a lot of talented techs out there. This event is a great way for them to showcase their skills, have fun and compete for the title of Top Tech." said Cary Gallien, General Manager for JX Peterbilt – Bolingbrook, IL.
"We were impressed by the turnout for our 2014 ITA Technician Competition", added Randy Thomas, Associate Director of the ITA. "I was impressed at the skill level and comradery of those competing. The trucking industry can be proud."
In the end, the 2014 Grand Champion for the challenge was Matt Weiman from Ryder, who outscored his closest competitor by 99 points. Matt will advance to the national SuperTech Competition later this year in Walt Disney World to compete against winners from other states.
About JX Enterprises
JX Enterprises, was founded in 1970. Headquartered in Waukesha, Wis., the company operates 16 medium and heavy-duty truck dealerships throughout the midwest with locations in Appleton, Green Bay, Madison, Milwaukee, Waukesha, and Wausau, Wisconsin; Grand Rapids, Michigan; Bensenville, Bloomington, Bolingbrook, Champaign, Lansing, Rockford, and Wadsworth, Illinois; and Fort Wayne and Indianapolis, Indiana. The JX Truck Center location (Wausau, WI) provides Volvo trucks, service and parts in addition to Peterbilt offerings; and JX Hino - Chicago (Bolingbrook, Ill.) provides Hino trucks, service and parts. JX is known for their ability to assist customers by providing transportation solutions that maximize results and fit their long and short-term goals. The company offers a full array of financing, leasing, rental, parts and repair services. To learn more, http://www.jxe.com.
About the ITA
The Illinois trucking Association, ITA is a trade organization dedicated to enhancing the effectiveness of its member companies by advocating sound public policies, providing excellence in education, training and information while promoting a safe, dependable and cost effective transportation system.
The ITA is committed to articulating the concerns of the trucking industry to government, regulatory bodies and the general public and further pledges to assist member companies in managing the impact of change in the trucking profession and to enhance the professional and economic growth of its members. To learn more, visit http://www.iltrucking.org.
###