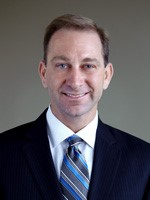 "An estate planning council is long overdue considering the talent and the professionals who reside and work in Howard County. We should have had our own council before now." Tim Kvech Planning Solutions Group
Columbia, MD (PRWEB) September 29, 2014
A group of highly respected local financial advisors including Planning Solutions Group, LLC (PSG) in Howard County are coming together for their first meeting on September 29, 2014 as the official Howard County Estate Planning Council. Timothy Kvech, CMFC, a partner at PSG is inviting all financial planners who are interested in becoming active members of this community effort to sign up online, print out the Registration Form or contact the Howard County Estate Planning Council by email.
"Since PSG is a Founding Circle Member," Mr. Kvech explained, "we would like to have as many people as possible attend. It will be exciting to see where this organization can go and grow to."
Seasons 52 located at Columbia Mall, which is known as a lunch and dinner restaurant, is graciously opening its doors at 7:00 a.m. for the council's kick-off gathering. Seasons 52 prides itself on using fresh ingredients and providing nothing on the menus that contains more than 475 calories. Be sure to check out their menus while you are there.
Many people are not aware that PSG, who primarily works with high-worth clients also, has a division, PSG Clarity, managed by Brian Kuhn, which advises Middle Income Americans and those who are overlooked by traditional planners.
"We are encouraging financial planners to become involved whether they are independent consultants, work with small companies or are part of larger organizations. This is an excellent opportunity to network and hone your skills." Mr. Kvech said. "PSG is excited to be part of this initiative."
Mike Davis, Founding Member and Chair, is a leading attorney in the field of estate planning as well as Beverly Seals, Vice Chair of HoCoEPC will open the meeting after breakfast.
Howard County Estate Planning Council is honored that State Senator Edward Kasemeyer has made room in his very busy schedule to attend the opening meeting for this ambitious and much needed community organization.
Guest speaker, Anirban Basu will deliver a special presentation that will address topics of special interest in estate planning. Mr. Basu, CEO of Sage Policy Group, Inc. is a leading economic and policy advisor for state and federal concerns.
Goals of the founding members of the council include plans to develop and expand the organization to include other professionals such as attorneys, accountants, trust advisors and non-profit professionals whose focus is to serve Howard County and other Maryland clients.
Registration fees are $30 per attendee. For those who may have additional questions about the mission or how you can get involved, you may call (410) 465-7011.
Planning Solutions Group, LLC is a wealth management firm in Fulton, MD Securities offered through Triad Advisors, Member FINRA / SIPC. Advisory Services offered through Planning Solutions Group, LLC. Planning Solutions Group, LLC is not affiliated with Triad Advisors. PSG Clarity is a division of Planning Solutions Group, LLC.