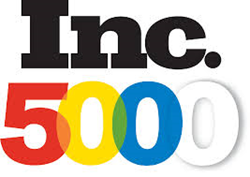 'The credit for the energy and growth is due to our exceptional consultants. And, we appreciate our clients for continuing to value our consultants and the work they are doing.'
(PRWEB) August 27, 2014
PSC Group, LLC, a business consulting and technology solution provider, was listed today on the 33rd annual Inc 500 | 5000 Fastest Growing Private Companies in America for 2014. The list represents the most comprehensive look at the nation's privately held companies, which totals more than 27 million nationwide.
PSC is proud to make the list again this year ranking as the 3,649 Fastest Growing Company in America, a jump of over 1000 places from last. PSC Group has experienced an 88% increase in revenue over the past three years.
The Chicago market has shined with more 224 companies making the list — listing Chicago as the second most represented city on the Inc 5000 list. PSC fits in at number 152 for fastest-growing companies headquartered in the Chicago-land area.
"We are very proud to make this prestigious list. To be nearing our 25th year in business and still matching growth rates of some of the most successful and booming startup companies in the country is an excellent indicator of the energy PSC has," stated Partner and CFO Anthony Fremarek. "The credit for the energy and growth is due to our exceptional consultants. And we appreciate our clients for continuing to value our consultants and the work they are doing."
The 2014 Inc. 500|500 will be unveiled in the September issue of Inc. Magazine and is available today online at http://www.inc.com.
PSC was also recently honored in Chicago for making the list of the 101 Best Places to Work, by the National Association for Business Resources, for delivering exceptional human resource practices and impressive commitment to their employees. Learn more about what makes PSC Group so successful by visiting http://www.psclistens.com.
About PSC Group, LLC
PSC Group, LLC is an information technology and business consulting firm that has been delivering high-value solutions to our clients since 1990. With offices in Chicago and Kansas City, PSC Group has a history with our clientele that is based on mutual respect, integrity and honesty. We focus on solutions that help our clients achieve their strategic business objectives. Success is collaboration, creation and innovation. It's about helping businesses take what they do best and doing it even better. Our process begins in the way we listen, and ends with our clients experiencing a greater return on their investment. When it comes to the evolution of technology and how it can help make companies successful, PSC Group is there every step of the way. For more information about PSC Group, please visit http://www.psclistens.com.