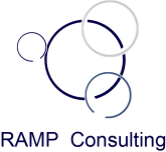 RAMP Consulting's new initiative explores all the issues that CFOs wrestle with on a day-to-day basis when optimizing their SAP EPM financial solutions.
IRVINE, CA (PRWEB) August 28, 2014
Ramp Consulting, a SAP Enterprise Performance Management consulting company, announced today the launch of a new educational initiative, RAMP Consulting Business Insights, dedicated to informing customers about best business practices for EPM financial solutions. The new program provides guidance for large and mid-sized businesses deploying SAP EPM financial solutions.
"An important part of our role as a leading SAP Enterprise Performance Management consulting company is to evangelize best practices for companies using EPM solutions to optimize their business", said Victor Fadool, CEO of RAMP Consulting. "Our new initiative, RAMP Consulting Business Insights, explores all the issues that CFOs and senior management wrestle with on a day-to-day basis."
The educational program will include a host of informative white papers, seminars and one-on-one business analysis from RAMP Consulting. To kick off the initiative, RAMP Consulting has published a new white paper, entitled "Smart Integrated Planning Starts with Smart Information Gathering", available for free download from their website at ramp-consulting.com/whitepaper-download.
"The wide array of analytical tools found in EPM solutions can open up opportunities for mid-size to large businesses, but the best success with these tools lies in understanding smart data management practices," added Fadool. "We believe that sharing our own business intelligence about EPM solutions will result in improved budget, planning and forecasting for smart decision making in many companies."
Every year, thousands of businesses - from mid-sized enterprises to Fortune 100s - struggle to predict their future. In a recent study conducted by CFO Research in collaboration with SAP, not being able to anticipate future outcomes proved to be one of a CFO's biggest concerns. RAMP Consulting agrees that ever-changing business complexities and compliance requirements magnify the problem, but with millions of dollars being spent on sophisticated financial enterprise software systems around the globe, RAMP Consulting also recognized the need to provide smart planning guidelines to maximize those investments.
The RAMP Consulting Business Insight series will also include exclusive detailed papers for RAMP blog subscribers and informative seminars by invitation from the company.
About RAMP CONSULTING
RAMP Consulting is a SAP Enterprise Performance Management consulting company, specializing in leveraging SAP data into insightful business intelligence resulting in improved budget, and planning and forecasting decision making. The company works with clients to implement, enhance, and manage services for Business Planning and Consolidation, Business Intelligence, Business Warehouse, Project Cost Management, Business Objects, DS, FIM, and HANA.
RAMP solves core business decision-making needs by filling the gap between compiling data in the SAP Business Warehouse (BW) and creating Business Intelligence (BI) reporting tools. RAMP provides further value by offering substantial savings and a guaranteed fixed price on projects.
RAMP Consulting is a portfolio company of premiere private equity fund, The Lotus Innovations Fund in Irvine, California.
ABOUT THE LOTUS INNOVATIONS FUND
The Lotus Innovations Fund, located in Irvine, California, is a private equity fund focused on transforming Enterprise I.T. Professional Services companies into SaaS-based companies. By operationalizing a repeatable process with Lotus Innovations' proprietary methodology and embedded management, the fund creates a new paradigm that accelerates growth and valuations.
The innovative approach to investments in early stage Enterprise I.T. Professional Services companies and subsequent transformation into SaaS companies creates a systematic deal flow for other private equity firms and strategic alliance partners as each portfolio company is exited by Lotus Innovations.