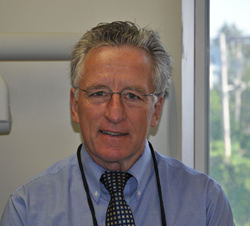 Braintree, MA (PRWEB) August 26, 2014
Dr. Thomas Mone now accepts new patients to his practice, Mone Periodontics, allowing patients seeking a Braintree, MA periodontist to turn to Dr. Mone for any number of dental care needs. Dr. Mone offers a wide variety of services through his practice, including several different types of bone grafting procedures to help patients who have experienced bone loss in the jaw due to missing teeth or periodontal disease. These bone grafting procedures allow Dr. Mone to either replace or augment the areas in which a dental implant will be placed in the future, as it may not be possible to place a dental implant without the proper bone structure present.
There are several different ways in which bone grafting can be accomplished, including allografts, autogenous grafts, and xenografts. For the majority of the bone loss patients that Braintree periodontist Dr. Mone treats, he is able to opt for allografts, in which the bone that is grafted to the patient comes from a heavily screened organ donor. Dr. Mone frequently opts for allografts over the other options due to the fact that it eliminates the need to harvest bone from the patient, which necessitates a second surgical site. Allografts are considered exceptionally safe and effective, and Dr. Mone uses these types of grafts along with cutting edge growth factors that enhance the bone response and stimulate the healing process.
Once the bone grafting is complete, the healing time for the graft is generally between four to six months. After the healing time is completed, the site can then be used for the purpose of dental implants, which are considered very stable and long lasting options for tooth replacement. Parties who are interested in learning more about this solution to bone loss or who wish to schedule an appointment for a consultation should call Dr. Mone's office at their earliest convenience. There is a great deal of information to be shared with regard to the process, and the doctor will likely need to evaluate each patient on an individual basis before determining the proper course of action. The Braintree periodontist will likely also discuss the nature of the procedure and what each patient can expect throughout the process.
About the Doctor
Mone Periodontics is a periodontal practice offering personalized dental care for patients in Braintree, MA. The leading periodontist at the practice, Dr. Thomas Mone, graduated from the University of Massachusetts with a bachelor's degree, and then went on to attend the University Of Pennsylvania School Of Dental Medicine and graduated at the top of his class. He completed his periodontal training at Boston University Goldman School of Graduate Dentistry. Dr. Mone is part of one percent of dental professionals providing the LANAP® FDA cleared laser procedure for gum disease and periodontal treatment. To learn more about Mone Periodontics and their dental services, visit their website at http://www.braintreeperio.com and call (781) 348-9925.