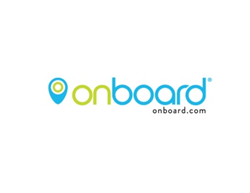 MIAMI (PRWEB) August 27, 2014
Onboard.com is here to revolutionize the way consumers plan and book cruise travel. Poised to become the insider's guide to all things cruising, Onboard.com offers travel inspiration, insightful information and captivating videos, with a focus on exotic cruise destinations and the most sought-after cruise lines. To really set themselves apart, Onboard.com's expert cruise advisors will handle the booking process from A to Z, ensuring vacationers are matched with their perfect cruise. From catering to your cruise preferences, to arranging pre- and post-cruise hotel stays, no detail is too small for Onboard.com's expert cruise advisors. Getting the most out of your cruise vacation is easy when you equip yourself with the kind of first-hand cruise and destination knowledge available only at Onboard.com.
"Travelers today want to experience a destination before they even arrive, and a site like Onboard.com is a great resource, as it highlights exotic ports of call in the way they deserve," said Kevin Sheehan, chairman, Florida Caribbean Cruise Association. "The islands of the Caribbean, in particular, have so much to offer visitors, from spectacular scenery and culture to historic sites and exciting activities. Thanks to the many videos, photos and articles on the site, visitors to Onboard.com are able to plan their vacation with ease."
More than a traditional booking site, Onboard.com arms you with an arsenal of sources and tools you'll need to plan your dream cruise.
1. Get inspired with articles and videos from real cruisers – Interested in seeing what makes each Caribbean island special or discovering what adventures await in Alaska? Onboard.com will take you snorkeling in Alaska or salsa dancing in Puerto Rico, with first-hand knowledge and video footage so you can preview the experiences before you even travel. The Onboard.com team knows a thing or two about cruising and they have the inside track, living on ships and traveling to popular port destinations to provide you with more than 100 videos and countless photos and articles about ships, ports and destinations.
2. Find answers to all your cruise-related questions – From what to expect on a European river cruise to the best beachside restaurants in the Bahamas, you'll find articles from experts who have "been there, done that," including tips on where to travel, top ships for families or for traveling solo, what to shop for in port and even guides to unique, can't-miss port activities. History buff? Learn about the top European cruise ports for historical sightseeing. Looking for luxe? See how to splurge on over-the-top cruise choices perfect for any special occasion.
3. Speak with experienced cruise advisors and book your perfect cruise vacation – Onboard.com wants you to feel confident that you're booking the best possible cruise vacation at the best price before you close the deal. Whether you're looking to maximize your time in port or get suggestions on specific staterooms and ship amenities, a live cruise advisor will offer expert advice and help you finalize all your cruise details, providing a unique one-on-one experience.
"Cruising is one of the fastest-growing segments in the travel and leisure industry, and poring over tons of travel review sites can be daunting," said MaryAnna Estomba Rousseau, editor in chief of Onboard.com. "We live and breathe cruising every day — and know that if we can help both first-time and experienced cruisers select the right cruise for them, the result will be utter and total satisfaction. Everyone can be a believer in cruising if they have access to the right experts and advice at their fingertips to point them toward the perfect cruise vacation."
The journey toward your cruise vacation starts with Onboard.com, where exploring, planning and booking your perfect cruise experience is well within reach.
About Onboard.com
Onboard.com has a breadth of expert-created content not found on any other cruising website in the marketplace — luring cruise-curious consumers to a space where planning a perfect cruise is not only possible, but also enjoyable. The cruise connoisseurs at Onboard.com have sailed the world many times over to arm consumers with the first-hand knowledge and extensive collection of award-winning videos and visual assets needed to dream, plan and create their once-in-a-lifetime cruise vacation. Headquartered in South Beach and backed by parent company LVMH Moët Hennessy Louis Vuitton, Onboard.com has more than 20 years of experience in the cruising industry, along with the key relationships and resources to provide travelers with the best value — ensured by a Best Price Guarantee — all presented in a fun, fresh and colorful way. Onboard.com makes sure consumers are #cruisehappy before they even hit the open water. Visit Onboard.com for more information and connect with Onboard.com at facebook.com/helloOnboard, twitter.com/helloOnboard, instagram.com/helloOnboard, pinterest.com/helloOnboard/, youtube.com/user/helloOnboard, and plus.google.com/+OnboardCruising/about.
###