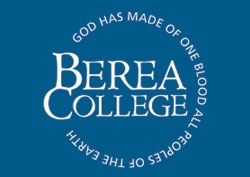 To break the cycle of poverty, each student should engage in a strong academic and workforce preparation program.
Kingston, TN (PRWEB) August 27, 2014
Committed to improving educational outcomes for Appalachian Kentucky students and putting them on the path to success after high school, administrators of Partners for Education at Berea College have chosen the WIN Career Readiness System as its digital teaching and learning solution for college and career readiness preparation. The award-winning, web-based solution from WIN Learning provides a comprehensive career exploration and planning system, college readiness assessments, and career readiness foundational academic and employability skills support.
"Many of our students come from generational poverty and they need encouragement and guidance as they aspire to career opportunities after high school, and develop a vision for attending a college or university," said Dreama Gentry, J.D., executive director of Partners for Education. "We believe that to break this cycle of poverty, each student in rural Eastern Kentucky should engage in a strong academic and workforce preparation program. With the WIN Career Readiness System, we provide students the tools to transform their futures."
The implementation of the WIN Career Readiness System is being made possible through two, seven-year (2011-2018) GEAR UP grants that Berea College was awarded from the U.S. Department of Education. GEAR UP, or Gaining Early Awareness and Readiness for Undergraduate Programs, is designed to increase the number of low-income students who are prepared to enter and succeed in postsecondary education. Berea College received its first GEAR UP grant in 1999 in partnership with Rockcastle County Schools. In 2005, Berea was again awarded a GEAR UP grant, this time expanding its work to include students from Estill, Jackson, Lee, and Madison counties. The 2011 GEAR UP grant follows a cohort of students from 6th grade to their freshman year in college and emphasizes academic success, career preparation, and building a college-going culture in schools.
"Berea College has a long history of community involvement in the Appalachian region, and the Partners for Education program is perhaps one of its most outstanding examples yet," said Joseph Goins, executive vice president at WIN Learning. "By helping students who would otherwise have little to no hope for success in college or a career, Berea is helping entire communities increase their chances for growth and economic success."
Students from the participating schools will be introduced to the WIN Learning systems' four modules, including myStrategic Compass. This component offers a personalized career-planning tool for each learner based on skill, work and career interest, and then provides a framework for the education and path to succeed, including: a class planning tool that maps required high school classes based on career interests; college and degree program profiles to support post-secondary education planning; and a searchable national scholarship and grant database.
Students also have access to the WIN College Readiness Courseware (CRC+), a digital test prep curriculum that helps learners achieve foundational college readiness in Pre-Algebra, Algebra, Geometry, Reading and Writing/English. CRC+ includes five learning modules that provide students with practice and enable them to apply concepts commonly addressed in college placement exams. They will also work with the WIN Career Readiness Courseware, which reinforces the relevance between foundational skills in Applied Mathematics, Locating Information and Reading for Information. Additionally, learners have access to updated embedded placement test and post-test assessment items that are aligned with state and national career readiness standards.
"The teachers have commented that they appreciate WIN's instructional content and assessments because they are aligned to the ACT WorkKeys®," said Gentry. "This gives them a solution which can serve as a core instructional resource for WorkKeys and a supplemental curriculum for Common Core State Standards."
The final module, WIN Soft Skills, will be used as a supplemental resource that teaches employability and social skills, including conveying professionalism, communicating effectively, promoting teamwork and collaboration, thinking critically, and problem solving.
"We know that employers want high school graduates who can think mathematically, communicate, create, work in teams and solve problems in an entrepreneurial environment," stated Gentry. "And those very same skills are needed to succeed in the military, a trade school or an institution of higher learning. We believe that with WIN Learning as a partner, our students will benefit from the robust offerings and be prepared no matter what their postsecondary plans are."
About WIN Learning
Since 1996, WIN has become the leading provider of career readiness solutions to help districts prepare pathways for students' futures, whether they are college, trade school, military or workplace bound. To date, more than 10 million students worldwide have participated in the specialized career–driven courseware and education intervention initiatives as well as career-readiness certification programs. For more information, go to http://www.winlearning.com or call 888-717-9461.