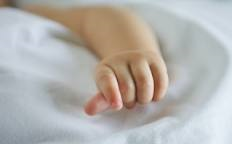 use of the products included in the recall may cause serious injuries or death
San Diego, CA (PRWEB) August 26, 2014
AttorneyOne.com, a recognized authority on law, update the website daily regarding all the latest information from the FDA on Gel-E Donut and Squishon 2.
The US FDA announced on August 22, that Gel-E Donut and Squishon 2 gel-filled products, by Children's Medical Ventures, are recalled (Class I) due to complaints about visible mold. Gel E-Donut and Squishon 2 are gel-filled products used to support and cradle an infant's head and/or body, help ease pressure caused by long periods of stillness and allow for head movement while maintaining a supportive surface.
The reason for the recall is based on complaints about visible mold on the outer surface of the products. The mold was determined to be Cladosporium and Penicillium Fungi. Cladosporium can cause sinus, eye, skin, and brain infections especially in patients with an impaired or weakened immune system, critically ill patients, and neonates. Moreover, Cladosporium and Penicillium Fungi can cause difficulty in breathing or allergic reaction.
The affected Product Model Numbers are:

Gel-E Donut 92025-A, 92025-B, 92025-C, and
Squishon 2 91033-2
The FDA classified this recall as Class I, meaning use of the products included in the recall may cause serious injuries or death.
Taking into consideration the latest developments, AttorneyOne.com monitor daily and update the website providing accurate information on all relevant FDA safety alerts. Sean Burke, director of Media Relations at AttorneyOne.com, adds, "We are determined to keep an eye on FDA announcements concerning Gel-E Donut and Squishon 2 and inform the public. For that reason," he continues, "our focus should squarely fall on investigating these safety alerts and getting the word out."
As the FDA notes "On May 28, 2014, Children's Medical Ventures sent an 'Urgent–Field Safety Notice' informing affected customers, end users, and distributors of the problem, actions that should be taken by the customer/product user in order to prevent risks to patients, and the actions planned by Philips/Children's Medical Ventures to correct the problem."
AttorneyOne.com has further information on Gel-E Donut and Squishon 2 at the website including the latest major drug, food, and medical products law news.
Headquartered in San Diego, CA Attorney One was founded in 2004 and is not a law firm. They offer a nationwide legal service which helps consumers find the best representation for their legal needs. You can learn more about Attorney One at our website http://www.attorneyone.com. You can also find us on Facebook at http://www.facebook.com/AttorneyOne. Checkout earlier news from us at http://www.prweb.com/releases/2014/08/prweb12117426.htm.