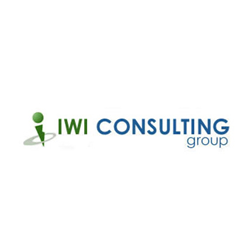 IWI Group recommends Sage EPR X3 to these and other businesses that are looking to consolidate multiple tracking systems.
(PRWEB) August 27, 2014
IWI Group has begun working with a number of food processing companies in order to provide these companies with Sage ERP X3, a business software bundle that allows businesses to implement a flexible, functional system that integrates inventory control, finance, distribution, and more. This tool can be used to completely revolutionize a business's processes, allowing managers to streamline operations. IWI Group has been working with various food processing companies to create customized implementations of Sage ERP X3 that meets each business's practices and needs.
These food processing companies sought out IWI Group in order to add more efficiency and flexibility to their operations. Sage ERP X3 allows businesses to replace multiple tracking systems with one single integrated system. It's vital in the competitive food processing industry that businesses know how to organize their resources. If each type of resource was tracked by a different system, project managers would have to be trained on each system. Often, information can't easily be shared between these different systems, either, making it more difficult for managers to get an overall idea of where a project or the business stands.
IWI Group recommends Sage EPR X3 to these and other businesses that are looking to consolidate multiple tracking systems. Sage ERP X3 is a cost-efficient, scalable product that can easily be customized for each business. The software can be used in all aspects of a business and allows managers to view inventory, budgets, and other resources. IWI Group will not only help businesses implement Sage ERP X3, but the company will also work with each business's team to train managers on how to use this software.
Once Sage ERP X3 fully integrates into a business, IWI Group will continue to provide support and additional training as needed. Once the management team has been brought up to speed on Sage ERP X3, the business overall will be in a much better place to compete globally. The reduction in lead times and the streamlining achieved by integrating different aspects of the business into one system will allow food production companies to take the next step in growth. IWI Group is committed to improving the efficiency of each and every client who works with the company.
About IWI Consulting Group:
IWI Consulting was founded on the idea of providing clients with the best service available in the area of Enterprise Resource Planning. The company is based in Toronto, Ontario, and also provides solutions related to Sage CRM and HRMS software along with web design services. The company has over 20 years of experience in providing software solutions to clients and employs a number of different professionals, including certified management accountants, computer programmers, IT specialists, and sales and marketing managers. More information can be found at http://www.iwigroup.ca.