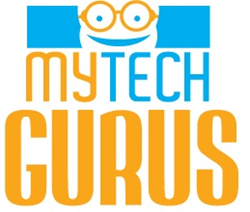 Custom specifications further require custom technical support
Greenwich, CT (PRWEB) August 28, 2014
My Tech Gurus, an independent provider of technical support for computer software and hardware, share their feedback today in response to a recently published CNET review of a brand new gaming laptop, the Origin PC Eon17-S.
According to the August 20, 2014, report, the new Origin PC Eon17-S gaming laptop is configured with highly personalized and flexible technical support, including powerful components such as Nvidia and Intel processing features, placing the Origin PC Eon17-S as a leading gaming console for exceptional speed and performance in extremely detailed game design settings.
NET's overall rating for the Origin PC Eon17-S is a commendable four stars out of five, primarily for the system's agility. But industry experts caution that these high-end specifications can get costly very quickly. Personalization comes at a price – especially with customized build-to-order systems such as the Origin PC Eon17-S, modifications can become expensive the more individualized and tailored it is.
"Custom specifications further require custom technical support," says Reuben Kumar, head of IT. "As an independent and remote technical support company, we support customers located across the world from North America, the UK and Australia, who all have different needs and requirements."
Kumar further adds, "we also believe that the best possible technical support service doesn't always need to come with the highest possible pricing. We're able to achieve this perspective because our management team have backgrounds ranging from finance to IT."
About My Tech Gurus:
My Tech Gurus is an independent remote technical support company specializing in technical support, customer support, IT infrastructure management, remote IT services, and data backup and retrieval. My Tech Gurus has more than 500,000 customers, with customer bases in the USA, Canada, the UK and Australia. My Tech Gurus' delivery model is based on the principal of taking work to the location where the best talent is available, where it makes the best economic sense, with the best possible service. The management team comprises of investment banking executives, former CIOs of Fortune 500 companies, and IT professionals. For more information, visit http://www.mytechgurus.com.