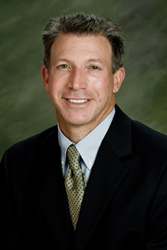 Bristol, CT (PRWEB) August 26, 2014
While a traditional dental crown may take up to three weeks to fabricate and metal amalgam fillings may contain mercury or weaken teeth, Dr. David R. Edelson is a dentist in the Bristol, CT area now providing Bristol patients with an alternative to these restorative options. CEREC restorations produce same day strong ceramic fillings and crowns that fit perfectly by using 3D computer generated models rather than messy, uncomfortable impression trays.
Metal amalgam has historically been a popular choice of dentists when filling cavities and restoring teeth, primarily because it is affordable and very resistant to damage. Patients who dislike the dull gray color of the amalgam may opt for gold, which is stronger but expensive and lacks subtlety. When compared to amalgam or gold, composite resin blends naturally into teeth and would seem like the best choice if not for the lack of durability and the likelihood of staining.
In response to the inadequacy of these options, Dr. Edelson uses the CEREC procedure to provide his patients with ceramic fillings. They provide a natural, stain resistant look that lasts longer than amalgams and resins and are more affordable than gold. CEREC was named for Chairside Economical Restorations of Esthetic Ceramics, words that describe this tooth restoration procedure.
This leading dentist in the Bristol, CT area begins by preparing the tooth for the filling or crown, then takes a picture, or optical impression, of the area. This picture is entered into a special software that produces a 3D model of the tooth. After choosing a block of ceramic that matches the shade of the surrounding teeth, Dr. Edelson sends the model to the milling machine located within the office, which creates a perfectly fitting tooth restoration from the ceramic in a few minutes. A patient can expect to leave the office with a new smile in just one short appointment.
The development of this procedure is timely, as millions of amalgam and resin fillings and porcelain crowns deteriorate and need replacement. Patients looking for a dentist in the Bristol, CT area who offers the benefits of ceramic tooth restorations can find more information on Dr. Edelson's website or by calling his office directly.
About the Doctor
Dr. David R. Edelson is a general dentist offering personalized dental care for patients in Plainville, CT. Dr. Edelson received his B.S. in Biology from Trinity College in Hartford, CT. He then went on to receive his Doctor of Dental Medicine at Tufts University School of Dental Medicine. He completed his general practice residency at Boston City Hospital and his dental sleep medicine residency at Tufts University School of Dental Medicine. Dr. Edelson belongs to the one percent of dental professionals currently providing the LANAP® protocol, the first FDA-cleared laser procedure for gum disease and periodontal treatment. To learn more about Dr. Edelson and his dental services, visit his website at http://www.plainvilledentist.com and call 860-357-6772.