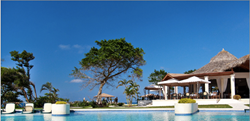 Indianapolis DirectBuy now offers travel savings and family memberships to share savings with adult children
Indianapolis, Indiana (PRWEB) August 27, 2014
DirectBuy of Indianapolis has long been the leader in savings for home remodeling, furniture, appliances, flooring, kitchen cabinets and so many other items for the home.
The newest addition to the Indianapolis DirectBuy Savings is DirectBuy Travel. So, whether the vision of paradise includes secluded sandy beaches, cruising to an international destination, carving up black diamond ski slopes, teeing off at a top-ranked golf course, or being pampered at a luxury spa retreat, this exciting new program will gives the convenience to create unforgettable vacation experiences. 
With full flexibility to customize unique vacation experiences, DirectBuy Travel provides Savings Credits to apply toward payment on a wide selection of cruises, luxury resorts, hotel city stays, golf packages and more. Plus, there is access to Travel Specialists to help with every step of the planning—or simply book 24–7 using our online mall.  
Saving credits can be applied towards: cruise vacations, hotel and city stays, luxury resorts, golf packages, spa and wellness, ski packages, box office, guided tours and much more.
Indianapolis DirectBuy will also provide their "Best Value Guarantee". If a better deal available than our exclusive DirectBuy Travel offers, the DirectBuy Travel Concierge Service will math the price on matching offers and allow to apple Travel Savings credits to ensure the best value on the next exciting getaway.
To add to the savings, Indianapolis DirectBuy now offers a discounted membership for adult children of the family. Sharing the savings with all of ones children, where ever they might live.
DirectBuy offers over 700 quality manufacturers to its members at manufacturers pricing. Because DirectBuy purchases directly from the manufacturers a member can save 20-50% off of the "sale" price of the big box stores. For a project like a kitchen remodel this could total a lot of money saved.
In addition, DirectBuy of Indianapolis has a referral list of preferred installers. Each installer has been approved by the DirectBuy of Indianapolis service staff, for quality installation and service. This list is shared with all of those who would select to save money with DirectBuy of Indianapolis for their kitchen remodeling project and products.
DirectBuy of Indianapolis invites consumers to a Free Savings Seminar to share details on how DirectBuy of Indianapolis can purchase items at direct manufacturing prices from over 700 suppliers. In many cases consumers find they can purchase higher quality products at lower prices.
Schedule a Free Savings Seminar by calling (317)472-9810 before the end of the year and receive a VIP Package at the time of the visit. DirectBuy of Indianapolis is located at 8450 Westfield Boulevard which is close to the Range Line and Westfield Boulevard intersection. This is located just west of the Keystone Fashion Mall.