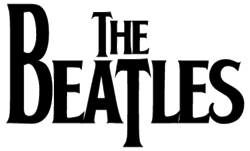 We are pumped to now be able to teach our customers how to play songs from THE BEATLES!
Beavercreek OH (PRWEB) August 27, 2014
JamPlay and Sony ATV have entered a licensing agreement which has provided JamPlay with the necessary rights to teach their customers how to play songs from The Beatles via online video guitar lessons.
Beatles' management has been notorously stringent on whom they provide licensing agreements to. JamPlay is excited to be one of the first guitar lesson sites to secure these rights.
"The deal was not easy on the pocket books but we think members will be very appreciative and are confident the investment will pay off." says JamPlay co-founder Kevin Wimer.
JamPlay has released lessons for twelve Beatles songs:

A Hard Day's Night
All My Lovin
Blackbird
Can't Buy Me Love
Day Tripper
Dear Prudence
Drive my Car
Hey Jude
Let It Be
Revolution
Rocky Raccoon
Yesterday
Each song is broken down note-by-note and delivered in a way that's easy for students to consume. Lessons are filmed in HD from multiple camera angles allowing students to clearly see the proper notes and techniques.
Members of JamPlay pay a flat monthly fee and receive 24/7 unlimited access to the thousands of lessons within, taught by 75 different instructors.