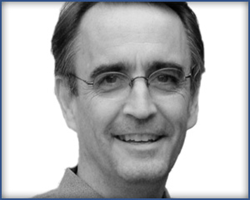 By taking advantage of the Guidelines, testing programs greatly reduce the likelihood of a breach."
Midvale, Utah (PRWEB) August 27, 2014
After nearly four years of collaboration, the International Test Commission (ITC) has released the first-ever International Test Commission (2014) International Guidelines on the Security of Tests, Examinations, and Other Assessments.
The Guidelines were prepared under the leadership of Dr. David Foster, Caveon Test Security, with support from Eugene Burke, SHL Talent Measurement Solutions, and Casey Marks, Cambridge Assessments. The standards were created based on information from variety of papers and publications in the field, representing a comprehensive approach to test security. They provide practical and helpful direction to programs around the world to protect their tests and test scores, and to respond effectively in the case of a security breach.
According to Caveon CEO and industry expert Dr. David Foster, "By taking advantage of the ITC Guidelines, a testing program greatly reduces the likelihood of a successful breach, and limits the damage from a breach, should one occur."
The Guidelines can be downloaded at no cost.
For questions about the Guidelines or any other test security-related topic, please contact David Foster at david.foster(at)caveon(dot)com or call 801-208-0103. You can also visit our web site at http://www.caveon.com.
About ITC
The International Test Commission (ITC) is an "Association of national psychological associations, test commissions, publishers and other organizations committed to promoting effective testing and assessment policies and to the proper development, evaluation and uses of educational and psychological instruments." (ITC Directory, 2001). The architect of the ITC was Jean Cardinet, who worked on its formation from the mid sixties until 1972. The ITC was formally established in 1978 under its first president Ype Poortinga. Currently the ITC has 21 Full Members (national professional psychological associations), 64 Affiliate Members (other test commissions, publishers and research organization involved in testing) and over 700 Individual Members (individuals working or with an interest in tests and testing). Its current membership covers most of the Western and Eastern European Countries and North America, as well as some countries in the Middle and Far East, South America and Africa. It is registered as a not-for-profit organization and is affiliated to the IAAP and the IUPsyS.
About Caveon
We fundamentally believe in quality testing and trustworthy test results. That's why, in 2003, a team of test security visionaries joined together to create Caveon, a company borne to help protect the most important test programs in the world. Today, Caveon offers proven, practical solutions for test security and test development including: Caveon Consulting Services, evaluating the strengths and weaknesses of test program policies and procedures; Caveon Data Forensics, analyzing test results to identify risks to valid test results; Caveon Web Patrol, continual, consistent monitoring the internet for illicit sharing of valuable intellectual property; and Caveon Test Development Services, creating top quality assessments with security as the foundation. Caveon…10 Years New. http://www.caveon.com.
###