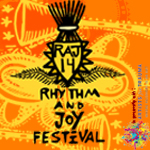 I hope that everyone will come out and support Artists for Trauma and the RAJ 14 on August 30th. They are accomplishing great things for those recovering from a major traumatic event, including those who have served in our nation's military.
(PRWEB) August 27, 2014
MilitaryConnection.com is a proud media sponsor, joining Artists for Trauma (AFT) and the Rhythm and Joy Festival (RAJ14) as they present a full day, soulful celebration of healing music, art and dance, featuring dynamic singers, musicians and performance artists. Created by Music & Arts director of the Agape International Spiritual Center, Rickie Byars Beckwith, RAJ14 will take place on August 30th, 2014 from 11:00 a.m. to 8:30 p.m. at Warner Center Park in Woodland Hills, CA.
In addition to the music and art, the event features an array innovative, sustainable, eco- friendly, socially conscious vendors and exhibitors offering a variety of products and services to work green, play green and live green. Festival goers will have the opportunity to try delicious, raw, vegan, vegetarian and organic foods from a wide selection of local vendors. Attendees are also invited to participate in yoga classes and alternative healing modalities at the Wellness Healing Oasis.
There will also be recovery and rehab resources for spinal cord injury support from the Triumph Foundation, Pushrim, Mobility Works, as well as a range of adaptive clothing. AFT will also be laying down 1500 linear feet of wheelchair pathway to assure access to all. AFT is also hosting a fashion show for trauma survivors with clothing and accessories provided by MACY'S department store.
"The services provided by Artists for Trauma are vital to those who are recovering from a major traumatic event, including those who have served in our nation's military," said Debbie Gregory, CEO of MilitaryConnection.com. "Their collaboration with the Rhythm and Joy Festival can truly make a difference, and I hope that everyone will come out and support them on August 30th."
Event entrance is complimentary, with lawn seating available on a first come, first served basis. For those who prefer reserved seating and parking, tickets are available for purchase as a "Very Inspiring Person." VIP ticket sales also support the ongoing work of both Artists for Trauma and the Rhythm & Joy Festival.
About the Rhythm and Joy Festival
The Rhythm and Joy Festival is a soulful celebration of the impact of music as a catalyst for change. Now in its second year, the festival features the healing music of dynamic singers, musicians and performing artists. Last year's inaugural 3-day music festival was held in Simi Valley at the Hummingbird Nest Ranch, and hosted 3,000 attendees and performances by Chaka Khan, Common, Me'Shell Ndege'Ocello, the Agape International Choir, and many others.
About Artists for Trauma
Artists for Trauma a 501(c)3 non-profit organization dedicated to enriching the lives of both civilian and military trauma survivors by pairing recovering patients with established artists from various disciplines. The organization aims to expedite recovery through artistic expression and human connection, providing a creative portal to help patients process complex emotions, regain confidence and build self-acceptance after suffering a traumatic experience.
About MilitaryConnection.com
MilitaryConnection.com offers one of the most comprehensive directories of military and Veteran resources on the web, focusing on employment, education and more. Military Connection has been named a Top 100 Employment Web Site by the International Association of Employment Web Sites for five years in a row. MilitaryConnection.com features thousands of pages of resources and information. There is something for everyone including, but not limited to a Job Board and Virtual Job Fair, comprehensive Post 9/11 GI Bill education information with a directory of thousands of scholarships and a Veteran school directory, news, press releases, special events, pay charts, benefits, service directories, commissaries & exchanges, golf courses and more.