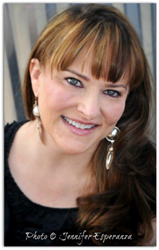 We want all Santa Fe children to have the opportunity to experience the Santa Fe Children's Museum.
Santa Fe, New Mexico (PRWEB) August 28, 2014
The Santa Fe Children's Museum has secured support for 1000 free admissions to elementary school students for their 2014-2015 facilitated field trip program. The program is available to Title I Santa Fe Public School kindergarten through third grade classes. The field trips, ramping up with the new school year, will provide programming to support and extend classroom learning goals. The free admissions are made possible by a donation from the Santa Fe Concorso and the support of the Santa Fe Children & Youth Commission.
"We are excited to be able to provide this support for the community," says Shannon Martin Roberts, Executive Director of the Santa Fe Children's Museum. "We have a significant opportunity with these facilitated field trips to help children make critical connections through hands-on learning that supports their classroom objectives. With this new support, about 50 classrooms will be able to take advantage of free admissions and take advantage of opportunities to extend classroom learning."
This program support is designed specifically to help schools and students which might not have the budget to pay for Museum admission. These students benefit from both the opportunity to leave the classroom and experience the cultural assets of their hometown and the reinforcement of classroom concepts that we are able to present in a hands-on learning format.
"We have always been involved in the community and have offered educational programs," says Roberts, "but we are now seeking to grow our participation by offering more integrated and focused programs to support the community's educational needs."
Roberts encourages kindergarten through third grade teachers in Title I Santa Fe Public Schools to contact the Museum to sign up for a field trip. "We are designing sessions that we believe will be truly rewarding," Roberts says. "And we will build in some free play time as well, since that enhances learning too."
"We thank our sponsors for making this program possible. Our goal is to expand it to all children in the Santa Fe community in the future, should additional donors come forward," Roberts says. "We want all Santa Fe children to have the opportunity to experience the Santa Fe Children's Museum."
For press inquiries, contact:
Suzanne O'Leary
JLH Media
505 490 9116
suzanne(at)jlhmedia(dot)com
ABOUT SANTA FE CHILDREN'S MUSEUM
Founded in 1985, The Santa Fe Children's Museum builds upon a child's natural sense of joy and discovery by cultivating habits of inquiry in the arts, sciences, and humanities. As one of the top children's destinations in Santa Fe, the Museum hosts over 80,000 visitors per year, including 10,000 school children on field trips. The museum also offers one of the largest teen employment, internship and volunteer opportunities in New Mexico. As an educational institution, the Museum provides leadership on issues concerning children. Through its exhibits, programs, staffing, and governance, the museum recognizes and reflects its community's economic, ethnic, and cultural diversity. The Santa Fe Children's Museum is a 501(c) (3) charitable organization. For more information, please visit http://www.santafechildrensmuseum.org/.
Contact:
Interested teachers can request more information and a list of qualifying schools at children(at)santafechildrensmuseum(dot)org or by calling 989-8359, ext. 115. To make a donation to support and extend this program, please contact:
Shannon Martin Roberts, Executive Director
Santa Fe Children's Museum
1050 Old Pecos Trail
Santa Fe, NM 87505
(505) 989-8359
sroberts(at)santafechildrensmuseum(dot)org