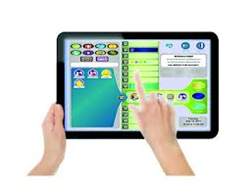 We chose eCaring after an intensive search, because I found no other system that comes close to eCaring in giving us a whole new quality assurance compliance tool for management oversight.
River Falls, Wisconsin (PRWEB) August 27, 2014
eCaring, a leading health care quality company, announced today that its Web-based health care management and monitoring system is now being used by Have A Heart, Inc., a leading Wisconsin-based provider of services to physical and developmentally disabled children and adults. eCaring is supporting Have A Heart's primary goal of maintaining the best possible independence for individuals under their care.
eCaring's transforming technology turns the Have A Heart residence into a powerful real-time source of actionable health care information. eCaring empowers Have A Heart caregivers to generate extensive amounts of clinical, behavioral and medication adherence data for each resident, which the system filters into alerts for the Have A Heart team. With eCaring, Have A Heart is able to respond immediately if a patient misses their medications, or if a wheelchair or bed bound patient has not been turned or positioned appropriately, preventing potentially serious complications. Have A Heart management and family members receive real-time alerts and can monitor care on a 24/7 basis.
"We chose eCaring after an intensive search, because I found no other system that comes close to eCaring in giving us a whole new quality assurance compliance tool for management oversight. Its ease of use and access to real-time data, which can be quickly adapted to group residential, supportive residences and community program settings, also gives families a new level of reassurance," said Amber Carlson, executive director of Have A Heart. "Most systems that I evaluated are inflexible and require intensive staff training. With eCaring's simple interface and responsive support staff, we had our system up and running and trained our staff a matter of days."
"Our program with Have A Heart demonstrates how robust and flexible the eCaring system is in meeting the needs of specific patients populations," said Robert M. Herzog, founder and CEO of eCaring. "We are pleased that our technology enables the Have A Heart team and family members to obtain the best possible care, while reducing risks and costs and providing greater peace of mind to families and patients."
Have A Heart, is the pioneering client in the development disabilities space for eCaring and joins eCaring's growing list of clients, which includes Senior Health Partners, Jewish Home Lifecare, Beth Israel Medical Center, and others.
About Have A Heart, Inc.
Now celebrating its 20th anniversary, Have A Heart, Inc., a non-profit 501c3 organization, is dedicated to providing relief for families with physically and/or developmentally disabled loved ones, with a primary goal of delaying or preventing out-of-home placement. Have A Heart's programming uses a social and recreational model to provide an opportunity for increased independence with daily living skills and decision making. Have A Heart, proud to provide a flexible, comfortable environment for clients to grow their skills, is certified and licensed in full compliance with all state rules, regulations, and guidelines.
About eCaring
eCaring, a privately-held, New York-based health care company, integrates behavioral, clinical and medication adherence data to provide a real-time home health care management and monitoring system for seniors and people with chronic conditions. The unique cloud-based platform allows care managers and providers, hospitals and health plans to spot changes in a patient's normal patterns, receive alerts when intervention is required to keep small problems in the home from becoming big ones in the hospital. The result is more efficient allocation of resources, improved information sharing, and reduced overall cost of care. http://www.ecaring.com.
# # #