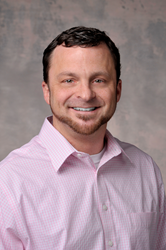 Adopt the right policies and procedures and get your organization and your answering service involved in using secure text messaging applications so that you can provide a better service to your patients.
Seattle, WA (PRWEB) August 27, 2014
Sound Telecom, a leading telecommunications company that offers answering services, call center solutions, and cloud-based business communication systems, has unveiled an article titled "Three Things You Need to Know about HIPAA-compliant Secure Text Messaging." The piece examines the world of medical messaging and what healthcare professionals need to do to remain compliant with HIPAA and HITECH requirements.
Brian Gabriel, the author of the article and C.O.O. at Sound Telecom, opens with evidence that the use of text messaging as a form of information sharing is growing substantially. He points out that texting is rapidly rising in usage within the medical community as well. However, the article states that standard text messaging is not an intrinsically secure form of communication and even many "secure messaging platforms" are not HIPAA-compliant. Anyone in the medical field who is sharing patient information via text on a platform that is not compliant is putting patient information at risk and leaving themselves open to all kinds of legal issues.
The article dives into all the elements surrounding secure messaging for medical professionals from what technically makes a platform compliant to what can happen with the lawsuits that may befall covered entities should they be found in violation of regulation. Gabriel even challenges answering service providers to be leaders and help their clients in the medical industry get set up on the right secure messaging platform.
"With close to 90% of physicians using smartphones in the workplace and more than 80% of healthcare providers regularly texting patient health information (PHI), there are lots of fingers in the text messaging pie," Gabriel claims. In the article, he goes on to mention multiple steps that outline what a secure messaging platform uses to stay compliant with HIPAA. He also mentions a handful of providers of these services while warning against others that claim to be secure, but are not compliant. "As a healthcare provider you need to know the difference, so ASK," Gabriel added.
It is made clear within the piece that with the rise in text messaging in the medical field, the time has come for the healthcare industry to get serious about using compliant platforms to communicate PHI. There are legitimate solutions out there, so there is no reason not to use them to protect patients, stay compliant, and continue to take advantage of technology that makes the communication of information so easy.
To read the full article, please view it here:
Three Things You Need to Know about HIPAA-compliant Secure Text Messaging
About Sound Telecom
Since 1986, Sound Telecom is a leading provider of 24 hour Telephone Answering, Call Center and Cloud-based Business Communication Services, professionally serving thousands of customers throughout the United States and Canada with USA based agents to help them improve customer service and grow their businesses. For more information, please visit us online.
About Brian Gabriel
Brian Gabriel is the Chief Operations Officer for Sound Telecom, a prominent twenty-eight year old call center outsourcer, and he is a frequent contributor to the Sound Telecom Blog, which is designed to impart useful information to businesses and entrepreneurs.
Contact Information
Sound Telecom
Andrew Tillery, Marketing Director
800-577-1550
http://www.sound-tele.com