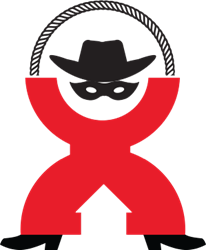 Denver, Colorado (PRWEB) August 28, 2014
The Home Loan Arranger, Denver Mortgage Banker Jason M. Ruedy, who has more than two decades of experience assisting home buyers obtain mortgages and purchase homes, consistently observes buyers making common mistakes - many of which are avoidable.
On August 25, 2014, Finance.Yahoo.com published an article entitled The Most Expensive Mortgage Mistakes You Can Make. The article states, "Missteps, when it comes to securing a mortgage, often prove especially damaging, given the size and staying power of the obligation."
The article lists four specific mistakes that many home buyers make when they apply for a mortgage and purchase a home:
1) Not Knowing Your Credit Score - Before beginning the loan application process, it's a good idea to know the status of your credit. If it's low, there may be time to improve it. Higher credit scores often correlate with lower mortgage interest rates.
2) Not Understanding Your Options - It's not always necessary to put 20% down on a house. There are many home buying assistance programs available that provide various financing alternatives.
3) Skipping a Home Inspection - It's risky to purchase a home without knowing the details of its true condition. If something is drastically wrong with a piece of property, it's important to know before the purchase is made final.
4) Buying More Than You Can Afford - Don't purchase a home that is beyond your means. Being "house poor" is not favorable and can create a host of negative financial problems.
"The four mistakes listed in the above mentioned article are all important. There's no question about it. But one of the most dire mistakes that I see many home buyers make is not working with a reputable mortgage lender. I have seen countless prospective home buyers lose the home of their dreams because their mortgage lender is disorganized. The buyers think their purchase is going to happen, and at the last minute it falls through." - Jason M. Ruedy, The Home Loan Arranger
Besides the importance of working with a dependable mortgage lender, Mr. Ruedy stresses that a home is often the most expensive purchase that people make in their lifetime. It's a shame when they lock themselves into a mortgage without the assistance of a mortgage professional. This can cost them tens of thousands of dollars over the course of decades. Enlisting the help of a reliable and experienced mortgage lender can make all the difference when it comes to buying a home.
About The Home Loan Arranger:
Mr. Jason M. Ruedy, also known as The Home Loan Arranger, has 20+ years of experience in the mortgage business. His company was built around the crucial principles of hard work, discipline, and determination. The Home Loan Arranger evaluates client applications quickly and efficiently and structures loans with the best possible terms. Mr. Ruedy is successful in achieving loan closings for clients while meeting their highest expectations. Jason M. Ruedy is ranked #2 in the state of Colorado by Scotsman Guide, which is the top leading resource for mortgage originators.
For media inquiries, please contact Mr. Jason M. Ruedy, "The Home Loan Arranger":
The Home Loan Arranger
512 Cook St #100
Denver, CO USA
Phone: (303) 862-4742
Toll Free: (877) 938-7501
http://www.thehomeloanarranger.com/