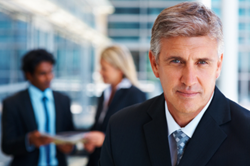 'A qualified MSP will inform IT strategy, ensure business continuity, and harden data security, acting as a trusted business partner that feels like an extension of your company.'
Hoboken, New Jersey ­ (PRWEB) August 28, 2014
eMazzanti Technologies, a NYC area IT consultant and managed services provider (MSP), cites accelerating technology change and increasing online threats as the new justification for outsourcing IT services to an MSP in a new article written for business IT decision-makers.
The usual arguments for contracting with a Managed IT Services Provider (MSP) are still valid, but are now secondary to more critical considerations that come with the accelerated rate of change in our mobile digital world, the article states.
"IT is a key market differentiator and driver of revenue growth," stated Carl Mazzanti, CEO, eMazzanti Technologies. "A qualified MSP will inform IT strategy, ensure business continuity, and harden data security, acting as a trusted business partner that feels like an extension of your company."
Below are a few excerpts from the article "Why Companies Need a Managed IT Services Provider to Survive and Prosper". Read the full article here.
The new technology landscape with educated, connected buyers presents a tremendous growth opportunity for innovative businesses. Companies must be continuously tied in to expert IT advice to take full advantage of the available technology options…
A team of IT experts at an MSP, who are continuously learning, can best keep decision-makers up to date with the latest tech developments and well-connected to the opportunities that come rapidly with change.
Today's business risk is tied closely to the reliability and resilience of a company's IT. A serious data security breach, or extended downtime from a major storm, or malicious attack on a network or website, all have the potential to put companies out of business. Expert data security and business continuity services from an MSP have been shown convincingly to make the difference if a business survives a serious event or not…
Read the full article, Why Companies Need a Managed IT Services Provider to Survive and Prosper.
Other related resource information:
Furniture Company Opens Store in Three Weeks Using Tablet PCs and Windows 8 Pro
eCare Disaster Recovery Solution Enables eMazzanti to Rapidly Restore Customer Data
About eMazzanti Technologies
eMazzanti Technologies' team of trained, certified IT experts provide 24×7 outsourced IT support to help ensure business productivity, address challenges of growth, cloud computing, mobility, critical business continuity and disaster recovery demands. The consultancy has special expertise in retail, manufacturing, distribution, financial, architectural, engineering, construction, government, educational, legal services, accounting, marketing communications, and healthcare market segments, while maintaining high customer satisfaction levels.
eMazzanti serves the Hoboken, NJ and NYC area markets as well as regional, national and international business support requirements. The IT firm is Microsoft's 2012 Partner of the Year and on-going Gold Partner, Microsoft Northeast Region Partner of the Year; a five-time recipient of WatchGuard's Partner of the Year and has achieved the Inc. 5000 list for the fifth year in a row. Download the free article: How to Select an IT Provider here. More than 400 companies trust their IT support needs to eMazzanti Technologies. For more information contact: Carl Mazzanti 201-360-4400 or emazzanti.net. Twitter: @emazzanti, Facebook: Facebook.com/emazzantitechnologies.