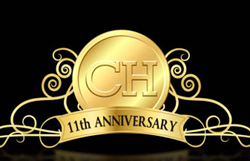 You can COUNT on US
Vaughan, Ontario (PRWEB) August 27, 2014
Cash House's contributions to Horizons for Youth have had a direct impact on the overall upkeep of the shelter including new initiatives and a wide range of new experiences, but most importantly helping to change the lives of each youth who walk through their door.
Horizons for Youth is a 35 bed emergency shelter for youth ages 16-25. Not only does Horizons operate as a shelter but it also offers many programs and resources for the youth who come through their doors. Horizons has a pre-employment program, housing program, day program and also offers ongoing community support
Some projects, initiatives and new experiences Cash House has been able to help Horizons For Youth include:
Mental Health Office:
Cash House contributions Horizons for Youth was able to build a Mental Health Office and finally bring aboard a Mental Health Counselor to their staff team.
Annual Algonquian Canoe Trip
Cash House's contributions have allowed for more youth to attend the trip and truly benefit from the beauty of nature. Not only have helped to send more youth to Algonquian, but also able to support additional staff to attend. This trip is truly a life changer and we are so thrilled to be able to allow the opportunity to be open to more youth.
General Education Diploma Program
Horizons for Youth is now able to offer their clients the GED program. In Ontario obtaining a GED is the closest thing to having a High School Diploma. Cash House's contributions have allowed for Horizons for Youth to purchase all the books and materials necessary for the program, allow for the program to be run directly under their roof and have a certified teacher assisting and teaching the material. Horizons has recently had their first graduate from the GED program!
Home Runs for Horizons
Every year Horizons for Youth puts together a baseball tournament to help raise funds and awareness for the shelter. This year Cash House entered the tournament and a team of Cash House employees participated. Cash House employees worked alongside Horizons for Youth staff to sell and distribute hamburgers and hot dogs in an effort to increase awareness about the shelter.
What's Next?
Currently Cash House and Horizons for Youth are working in tandem to create a new series of workshops and programs geared towards preparing youth for the working world and day to day life. Some of the topics that would be covered include housing skills and knowledge, community outreach, employment readiness and much much more!
About Cash House
Cash House was founded in 2001, Canadian owned and operated. Cash House was introduced in the market place to give its customers an environment where they can complete their daily home or business financial transactions without the hassle of lineups, holds on funds, and all other complexities that major financial institutions put on their consumers.
Contact Cash House by
Facebook: http://www.facebook.com/pages/Cash-House-Inc/112734682141691
Douknow: http://www.douknow.com/
Twitter: http://www.twitter.com/cashhouseinc