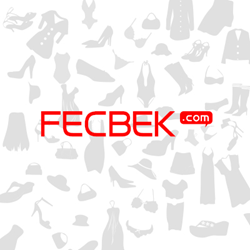 (PRWEB) August 27, 2014
There are a considerable number of people who want to be affluent, however the reality is cruel. Some people, especially ladies who have desires to shop a variety of clothes, may not save enough money to be affluent. Today, Fecbek, a well-known female clothing manufacturer and retailer, is delighted to announce its new catalog, Flash Deals (also known as Daily Deal). All items, including shoes, dresses, bags, outdoor accessories and more from this company are exquisite, delicate, and affordable.
Flash deals (also called daily deals or flash sales) are an eCommerce business model in which a website offers a single product for sale for a period of 24 to 36 hours. At this time, all customers from all over the world will be able to purchase products that they like with lowest prices. This way will definitely be popular among those who like online shopping. This model, which is launched by Fecbek, will help people save a large sum of money. If a shopper cannot help buying products, then why not try this new style of shopping?
Now, customers worldwide do not have to wait for shopping promotion, only the latest and cheapest items will be listed on this page. What they need to do is just click the button on the website of this company. To find out more, please visit http://www.fecbek.com/dailydeal/.
About Fecbek.com:
Fecbek.com is a leading online retail and wholesale store specializing in selling clothing, shoes, bags, wedding and occasion dresses, Cosplay, costumes, and beauty products. With a wide selection of products at a low price, the company has been universally recognized for honesty, high efficiency, and thoughtful services; it has built a long-term relationship with many customers. For more information, please visit Fecbek.