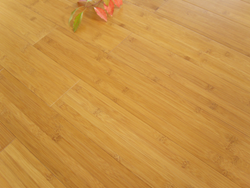 (PRWEB) August 27, 2014
Recently, BambooIndustry.com, the popular online supplier of bamboo products, has unveiled its new range of bamboo floorings for the online market. Along with that, the company has begun its big flooring promotion. All the new items are offered at greatly discounted prices, from 15 to 25 percent off. The special offer will end on September 10, 2014.
At present, all BambooIndustry.com's high quality bamboo floorings are provided with low shipping costs. The company wants to offer an excellent purchasing experience for the global customers; its website has become a one-stop shopping platform. Therefore, it is very convenient for people to order what they need at BambooIndustry.com.
The company's senior spokesman has confidence in the new items. As a matter of fact, most of its products have been highly appreciated by worldwide customers. What's more, BambooIndustry.com has a lot of successful marketing strategies; this is why it has won thousand of happy clients.
BambooIndustry.com is a popular brand of elegant bamboo products. Besides the newly released bamboo floorings, the company has a wide variety of excellent items in stock and ready to ship: panels, veneers, deckings, fences, poles and so on. All its products are well made by professional workers.
About BambooIndustry.com
BambooIndustry.com is a website that belongs to BothBest Bamboo Flooring Co. Ltd., a professional supplier and exporter of bamboo products. Certified by both ISO9001:2008 and ISO14001:2004, the company has 8 years of experience in the manufacturing and wholesale of flooring products. It strives to bring its customers the latest styles and innovations of flooring, paneling, plywoods, furniture, and other high quality items.
For more information about the company and its cheap items, please visit http://www.bambooindustry.com/bamboo-flooring/.