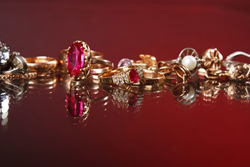 Precious artwork and other expensive property can also be covered under a rider.
Chicago, IL (PRWEB) January 16, 2015
With mortgage rates retracing historic lows recently, many individuals are purchasing a home with financing. Coming along with such financing is home insurance. The Federal Savings Bank reminds readers that when one purchases homeowners insurance to gain financial protection for their new home, one must consider whether they want to add riders coverage.
Basic policies cover fire and some water damage as well as reimburse the homeowner for damages resulting from a burglary. However, there are other expenses - losses from sewage back up, personal property damage or theft, for example - that are not covered, which can be taken care of with riders. These additions are purchased separately from a policy and allow the applicant to get the coverage they want.
Riders also provide protection for their home beyond the limits that are covered for certain losses. If, for instance, their policy only covers $5,000 for jewelry and one owns $11,000 in rings, earrings, and necklaces, they'll need to purchase additional coverage for the remaining $6,000. Precious artwork and other expensive property can also be covered under a rider.
To determine if one needs to purchase more insurance, they should first consider the value of their prized possessions and then ask an insurer about the annual costs and deductibles of riders in consideration. The Federal Savings Bank encourages home buyers to think ahead regarding how much insurance coverage they want. The cost of insurance can be influential, in addition to paying for a mortgage, utilities, taxes, and association fees.
Contact the Federal Savings Bank, a veteran owned bank, to get information about first-time home buyer programs that can help offset homeowners insurance costs.