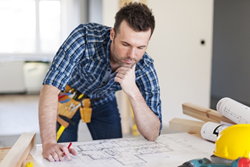 potential homeowners have been focused on smaller, more affordable properties that have more amenities.
Chicago, IL (PRWEB) August 27, 2014
The Federal Savings Bank is pleased that home builders are confident the housing market is moving in the right direction, according to the latest Housing Market Index from the National Association of Home Builders and Wells Fargo.
The HMI's data is pulled from a monthly survey of home builders. It is meant to measure their view of current single-family home sales as well as their expectations for sales in the next six months. The predictions are rated as good, fair or poor.
The index for builder confidence in the newly built single-family market rose two points between July and August to reach a reading of 55 points, making August the third consecutive month of month-over-month gains and highest reading since January. The current sales and future sales indices both rose two points from July to August, increasing to 58 and 65, respectively.
Additionally, each region of the U.S. experienced growth for the three-month moving average HMI score. The Midwest increased seven points to a reading of 55. The Northeast rose two points to 38. In the South, there was a one-point gain to bring the index to 52. The West notched a four-point improvement to 56.
NAHB Chief Economist David Crowe said the rise in the separate indices was the result of historically low home loan interest rates, affordable home prices and sustained job growth. These factors have contributed to a release of pent-up home buyer demand.
"As the employment picture brightens, builders are seeing a noticeable increase in the number of serious buyers entering the market," said NAHB Chairman Kevin Kelly. "However, builders still face a number of challenges, including tight credit conditions for borrowers and shortages of finished lots and labor."
Slow demand evidenced in sales data
Although the HMI index that rates builder perceptions of prospective buyer traffic went up three points between July and August to a reading of 42, Kelly's concerns about factors constraining buyers have been shown in other data.
Tight lending standards and other factors affecting home buyers are evidenced in slow sales of new homes, as reported by the U.S. Census Bureau and Department of Housing and Urban Development. In July, there was a 2.4 percent month-over-month decline for sales of new single-family homes, as July's seasonally adjusted annual rate of 412,000 was below June's rate of 422,000.
Stephen Paul, executive vice-president of Mid-Atlantic home builders in Maryland, told CNBC [August home buyer activity was much different than it was in July and June. In his market in particular, potential homeowners have been focused on smaller, more affordable properties that have more amenities.
"We introduced a smaller home with a lot of bells and whistles - like a 300 series BMW," Paul told CNBC. "It has given us an edge to offer a high quality, smaller sized, more affordable product."
To learn about first-time home buyer programs that can help you get the property you want at an affordable price, contact the Federal Savings Bank, a veteran owned bank.