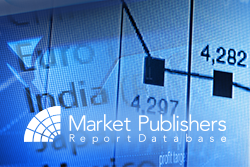 London, UK (PRWEB) August 27, 2014
The robotic market is expected to grow from USD 53 billion to reach USD 171.7 billion by 2020. The market is gathering speed as every industry segment achieves high efficiency by automating processes robotically. Robots are set to increase yields in practically every industry, bringing about a novel industrial revolution which has never been seen before. Robots make crops safer by replacing herbicides. Downstream processing solutions and robots achieve process automation excellence. Robots comply with stringent safety and hygiene regulations, work indefatigably day-and-night 7 days a week, and free human workmen from physically challenging tasks. They contribute to the diversity, the freshness, and quality of food. Projects are on-going.
Beyond industrial robots which repeat various actions, more intelligent robots with embedded sensors are capable of automating processes utilising processors and cameras to regulate action. Tablet applications are congruent technology for all robots, providing major platform controls and adding platform functionality. There is the standardisation potential so the robotic platforms are congruent, which, however, has not taken place yet. The tablet market players are expected to benefit greatly from the dramatic growth of the robotic marketplace. The application software presents a universal mechanism that is poised to permit a flexibility in response to unsteady market conditions.
New research report "Robot: Market Shares, Strategies, and Forecasts, Worldwide, 2014 to 2020" drawn up by WinterGreen Research is now available at MarketPublishers.com.
Report Details:
Title: Robot: Market Shares, Strategies, and Forecasts, Worldwide, 2014 to 2020
Published: August, 2014
Pages: 1191
Price: US$ 3,900.00
http://marketpublishers.com/report/it-technology/hardware/robot-market-shares-strategies-n-forecasts-worldwide-2014-to-2020.html
The research publication offers a deep and unprejudiced analysis of the world robot marketplace, covering the performance of the industry in the recent past and at present as well as offering exhaustive market forecasts till 2020. The report provides market share information, highlights the key trends, major drivers and limiters of the market's growth along with key market opportunities & challenges. Furthermore, the study provides an extensive description of the manifold robotic products, discusses up-to-the-minute robotic technologies, and examines the main target markets. The report evaluates the sector's attractiveness, scrutinises the competitive landscape and thoroughly discusses the top participants in this lucrative business, including ABB Robotics, Bosch Group, BMW, General Dynamics, Google, iRobot, Lely, Kawasaki Robotics, amid many others.
Report Highlights:

Comprehensive research and analysis of the worldwide robot market and its dynamics
Extensive robot market share information, and granular market forecasts
True insights into the robot target markets
In-depth analysis of market trends, drivers and limiters, opportunities and challenges
Careful description of a variety of robot products and technologies
Granular analysis of the competitive scenario along with a comprehensive description of the robot companies covering their business operations, revenues, products, technologies used, etc.
More new market research reports by the publisher can be found at WinterGreen Research page.