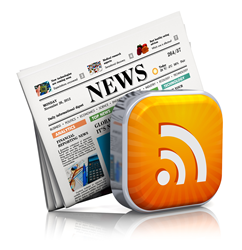 What is Brand journalism? Brand journalism is a type of guerrilla marketing that uses news-type content to reach consumers.
(PRWEB) August 27, 2014
GetUWired, an Internet marketing firm specializing in marketing automation, has just released an informative blog that answers the question, "What is brand journalism?" The full blog can be found here.
What is brand journalism?
Brand journalism is a type of content marketing that tells the story of a brand through copy that reads like journalism. Brand journalism can be found in blogs, press releases, educational articles, and on social media.
How does brand journalism work?
Larry Light, McDonald's chief marketing officer, revealed in 2004 that McDonald's was adopting brand journalism as its new marketing strategy. He said his company was going after a more "content stream" approach to marketing with several different media channels and messages that, over time, would tell the whole story of the brand. He likened it to the editorial approach of a magazine: with several different types of content that appeal to a variety of interests. (Source: http://brandjournalists.com/social-media/what-is-brand-journalism/)
Why brand journalism just makes sense
Human beings have been using storytelling to communicate with each other since the dawn of time. Telling stories is how humans connect with each other. It makes sense for brands to tell their own stories using brand journalism. Brand journalism makes it easier for companies to make a "personal" connection to their target audiences.
What makes brand journalism different from regular advertising copy?
Make no mistake, brand journalism is meant to sell. But unlike traditional advertising copy, brand journalism isn't packed with bullet points and calls to action. Brand journalism reads like news stories – either hard news or feature articles or both. Customers today are so inundated with ads that they tune them out. Brand journalism comes across as stories they can get interested in, and they do.
How can I put brand journalism to work for my small business?
Brand journalism is another form of content marketing, so any place that a company publishes content, it can publish brand journalism. Blogs, articles on the company website, press releases, email marketing campaigns, and social media posts are all ways to reach customers with brand journalism. With platforms like Infusionsoft, small businesses have more ability to reach out directly to their customers than ever before.
GetUWired's seasoned copywriter is a former journalist
GetUWired provides its clients with cohesive brand journalism content every day. From blogs and press releases to email marketing and more, GetUWired's seasoned copywriter is a former journalist that specializes in converting content. To discover how brand journalism can help any business, call GetUWired at 877-236-9094 or visit http://www.GetUWired.us today.