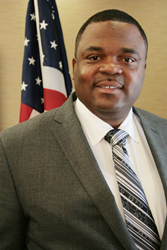 Our forecast for 2014-15 indicated explosive growth
St. Louis, Missouri (PRWEB) August 28, 2014
Driven by business growth and the attendant demands of additional staff and infrastructure, Integra Asset Management recently completed its build out of larger corporate space in a premier office park in Maryland Heights.
"Our forecast for 2014-15 indicated explosive growth," said Robert Steward, president of Integra. "We knew we needed to make some adjustments in space."
Integra Asset Management provides technology life cycle solutions and project management to commercial and government clients throughout the United States. Integra (http://www.integra-am.com), a division of Fillcor LLC, is a SBA 8(a) certified disadvantaged business and a Minority Business Enterprise certified by the State of Missouri. Its capabilities encompass the complete range of technology solutions, including design, procurement, installation, maintenance, decommissioning and recycling.
Integra now occupies approximately 4,000 square feet on the second floor of 1801 Park 270 Drive, a premium location that opens up to the building atrium. Besides individual offices, the space has a client meeting room, a conference room equipped with the latest unified collaboration equipment, a kitchenette and three hoteling offices for staff from around the country, explained Melissa Caldwell, who was in charge of planning and coordinating the move. The floor plan has offices around the perimeter with open space in the middle.
"We're pretty much all moved in except for art on the walls," Caldwell said. "We needed to be able to engage in a space that allows for collaborative work and brainstorming sessions. At the same time, we wanted to create a teamwork environment with open space."
Steward added that full-time employees have grown from eight in 2013 to 15 so far this year.
###
Media Contact: Kathleen Siedlecki, 314-775-5297 or ksiedlecki(at)integra-am(dot)com