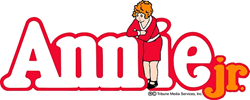 "We are extremely excited about how everyone is cast," said Rosalie. "Everyone's strengths are going to be used in a way that is going to make this show and ensemble shine!"
Randolph, New Jersey (PRWEB) August 28, 2014
The Randolph Performing Arts Center (RPAC) at The Music Den today announced it will debut an original, first-ever production of Annie Jr., a Broadway Junior play. A casting call and auditions were held last June, and nearly 50 children between the ages of 7 and 14 tried out for parts. Two casts consisting of a total of 29 performers were selected, with rehearsals beginning in September. Six shows have already been scheduled for November 14-16 & 21-23, 2014.
Adapted for young performers, Broadway Junior productions feature condensed author-approved versions of classic musicals, Disney favorites and modern works that accommodate a variety of age ranges and ability levels.
The idea for doing a full-scale theatrical production at the RPAC was the brainchild of Angela Marcone (Education Coordinator for The Music Den), Angelica Laucius (Musical Director and Co-Director), Bernadette Fivehouse (Costuming, Props, Choreography), and Rosalie Tenseth (Acting Coach, Co-Director, and founder of The Acting Academy).
"We are extremely excited about how everyone is cast," said Rosalie. "Everyone's strengths are going to be used in a way that is going to make this show and ensemble shine!"
Starring in the lead role as Annie is Marina Millelli of Denville, NJ and Tori Murray of Long Valley, NJ. Starring as Oliver Warbucks for both casts is Frank Cruze of Wayne, NJ. Rounding out the cast are: Anastasia Booth, Leah Chan, Lila Cook, Amanda Decraine, Samara Fishkin, Liam Gallagher, Jayson Goldner, Maraida Gonzales, Isabella Hermey, Olivia Howell, Brooke Iglar, Hope Keil, Abby Lamour, Masha Lilov, Jenna Manderioli, Giuseppe Milelli, Natalie Paitchel, Olivia Pescatore, Annabelle Plociniak, MacKenzy Reilly, Joelle Rivellese, Alexa Scano, Sydney Sieb, Max Young, Vivian Young, Alexa Yudoff, and a dog named Leila.
The Randolph Performing Arts Center is a 120-seat auditorium located at The Music Den in Randolph, NJ. Unveiled in 2010, the Randolph Performing Arts Center has had a huge impact on the community, providing a much needed home for student recitals, concerts, clinics, band camps and plays.
The Music Den is a true, full line musical instrument store. More than just guitars, bass, and drums, The Music Den sells pianos, rents and repairs band and orchestra instruments, offers private and group musical instrument lessons, and offers concerts and clinics. They also have a contracting division that does PA installations for churches, schools, gyms, venues, concert halls, and stadiums.
The Music Den is also one of only four music retailers in the country that have a musical GSA schedule contract which allow them to directly and efficiently sell to the federal government and federal customers wishing to purchase music related goods.
For more information on The Music Den or the Randolph Performing Arts Center, please visit their website at http://www.themusicden.com, stop by their locations in Randolph or Butler, New Jersey, or call them at (800)-479-1189.