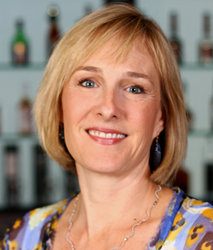 Accepting an agency role after being client-side for so long was a big decision that required my 100% confidence.
New York, NY (PRWEB) August 28, 2014
Razorfish, one of the world's fastest growing digital and technology agencies, today announced the appointment of Deb Boyda as President of its Central Region. She most recently served as Vice President and General Manager for Beam Global Spirits & Wine, a leading American manufacturer of spirits with nearly three billion dollars in revenue.
Over the course of her three years at Beam, Boyda drove the marketing for some of its top brands including Skinnygirl, Pinnacle and Courvoisier. Previously, she held a leadership role at Miller Brewing Company as VP of Content. Boyda began her career agency-side; first at Euro RSCG where she worked her way up to Managing Partner, then at Leo Burnett where she was a Senior Vice President, and finally at Ogilvy & Mather where as Managing Partner she led the North American launch of Dove's award-winning "Campaign for Real Beauty."
As Central Region President, Boyda will be tasked with overseeing the profitability and growth of the Austin and Chicago offices, which together are comprised of over 400 Razorfish employees. Specifically, she will be responsible for directing the region's client base, which includes brands like Car2Go, Kraft and Citi Retail Services; creating best-in-class business results and contributing to the North American leadership team. Boyda will report directly into Shannon Denton, CEO of Razorfish North America.
"Deb is someone who shares Razorfish's passion for leveraging digital to transform businesses," said Denton. "Her track record of helping companies to foster meaningful dialogues with their consumer base is as remarkable as the brands she's served. We look forward to seeing how Deb can help both current and future Razorfish clients achieve this depth of brand engagement."
"I've had the privilege of marketing a diverse portfolio of brands and products since the start of my career," said Boyda. "Accepting an agency role after being client-side for so long was a big decision that required my 100% confidence. Razorfish is an agency with an impressive client roster and a thriving culture. I'm excited to immerse myself in the work and people of the Austin and Chicago offices and further develop this flourishing region."
Boyda will begin her new role on September 2nd, 2014 and she will be based out of the Razorfish Chicago office.
About Razorfish
Motivated and inspired by what's next, Razorfish helps its clients navigate the unknown, drive change and transform business. One of the pioneers of marketing in the digital age, Razorfish has a unique blend of technology, creativity and media at its core. The agency's world class capabilities in strategic consulting, experience design, brand building, technology platforms, data services, retail/commerce and media services enable transformational work for clients including Delta Air Lines, McDonald's, Mercedes-Benz USA, Microsoft, Nike China, Unilever and Uniqlo. Razorfish's team of 3000+ experts spans 19 regions, including Australia, China, Germany, Hong Kong, India, Japan, Singapore, the United Kingdom and the United States.
Razorfish is part of Publicis Groupe. For more information, visit Razorfish.com, like us on Facebook or follow us on Twitter and Weibo.
Razorfish. Here for tomorrow.™