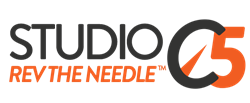 St. Louis, MO (PRWEB) August 29, 2014
To increase lead generation and support lead nurturing for clients, Studio C5 is pleased to announce a new partnership with SharpSpring, an innovative marketing automation engine with state-of-the-art CRM and lead nurturing capabilities.
In SharpSpring's brief time in the market, they've partnered with more than 200 marketing agencies, who are now utilizing the platform to capitalize with dynamic marketing innovation. This cost-effective marketing automation solution delivers an easy-to-use interface with very advanced features and unparalleled support.
Engineered specifically for marketing agencies, SharpSpring offers a single sign-on, agency pricing model that is powered through a simple, powerful and highly flexible platform. The software also integrates with numerous 3rd parties, allowing agencies to simplify the flow of information.
From dynamic form building to email marketing intelligence, SharpSpring helps agencies streamline their workflows with automated communications and processes. Behavioral-based email automation allows agencies to trigger conversations that lead to conversions.
"We are very excited to have Studio C5 as one of our first partners," said Rick Carlson, CEO at Sharpspring. "We know them to be a leading inbound marketing agency that wants only the best in marketing automation for their clients. They have been instrumental in providing us with hands-on feedback for our platform, and we look forward to a successful partnership together."
As a full-service inbound marketing agency, Studio C5 utilizes the SharpSpring platform for clients' lead nurturing campaigns, lead scoring, sales pipeline management, web and email analytics and many other marketing automation capabilities.
C5 has already found remarkable success with SharpSpring in serving the needs of its clients, who are now engaging the software to boost sales and brand recognition. Since partnering with SharpSpring, C5 has been able to optimize marketing efforts while driving more leads and converting more sales for clients.
"We partnered with Sharpspring because they have the same vision and mindset as we do, and that is to work in excellence and help others succeed. It just happens that they offer the best in marketing automation," said Carlos Arnavat IV, Chief Servant at Studio C5. "It is my focus to always provide our team and clients with the best in tools, and after careful evaluation and hands-on experience, I can say Sharpspring is best-in-class. As an inbound marketing agency, we look forward to growing our partnership with them and are excited to see what is in store for the future."
About Studio C5, LLC
As a St. Louis-based inbound marketing agency, Studio C5 provides an all-inclusive, turnkey system that delivers real business results. The strategy is simple in design, yet complex in delivery. It includes a strategic marketing game plan that when implemented, drives relevant traffic, converts traffic into leads and, nurtures leads into customers and helps engage customers into becoming brand advocates. Studio C5's specializes in the dental, mattress store and flooring markets. To learn more, please visit: http://studioc5.com.
About SharpSpring
SharpSpring provides easy-to-use, affordable marketing software for small-to-medium businesses, enabling marketers to do far more with their resources than ever before possible. Through analytics and automation designed specifically for SMBs, SharpSpring empowers marketers to streamline the lead generation and sales process and accelerate growth. In contrast to solutions designed for large enterprises, SharpSpring's unique SMB platform is designed to be used and managed by as little as one marketing person with almost no learning curve or implementation time, providing immediate return on investment through increased lead generation and sales. To learn more, please visit: http://www.sharpspring.com.