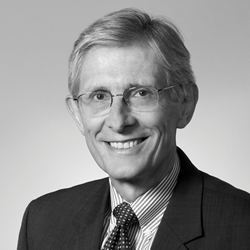 Raleigh, North Carolina (PRWEB) August 27, 2014
In its efforts to continuously implement new strategic audit and assurance initiatives, Cherry Bekaert LLP ("the Firm") is delighted to add Paul A. Dayer as a Director within the Firm's Audit practice in Raleigh, North Carolina. In this capacity, Dayer will serve as an audit and assurance tactical expert, and maintain client service and engagement management responsibilities for strategic clients.
Previously a partner at a Western New York-based CPA firm, Dayer brings more than 40 years of experience in client services and audit practice management leadership to Cherry Bekaert. Throughout his career, he has guided clients in the areas of agreed upon procedures, compliance, mergers and acquisitions, due diligence, tax planning and fraud prevention. Specifically, Dayer's client expertise is focused on the manufacturing, distribution, real estate, construction, and public industries.
"We are thrilled to see Paul play an integral role in helping to plan Cherry Bekaert's ongoing audit and assurance strategic development," said Michelle L. Thompson, Managing Partner of Cherry Bekaert's Assurance & Accounting Services practice. "Noted for his management leadership and mentoring skills, Paul will have a hand in executing Firmwide audit and assurance training, in addition to being responsible for providing audit professional best practices to benefit our Firm and clients."
Licensed as a Certified Public Accountant in North Carolina and New York, Paul maintains memberships with the North Carolina Association of Certified Public Accountants and the New York State Society of Certified Public Accountants ("NYSSCPA"). With the Buffalo Chapter of NYSSCPA, he was formerly a chairman of the Auditing and Accounting Technical Committee, as well as treasurer. Additionally, Dayer was chair of the Auditing and Accounting Technical Committee for CPA Associates International. Along with this organization leadership experience, he has served as director of professional development operations for the American Institute of Certified Public Accountants.
An alumnus from the College of William & Mary, Dayer received a Bachelor of Business Administration degree in Accounting.
About Cherry Bekaert LLP
As a nationally recognized, growth-oriented firm, Cherry Bekaert has the resources to take your business as far as you want to go. The Firm's industry specialists already know your marketplace, so they can help you make the most of emerging opportunities while minimizing compliance headaches. With their down-to-earth style and wealth of practical advice, you will find Cherry Bekaert an indispensable part of your team.
Ranked among the largest accounting firms in the country, Cherry Bekaert specializes in offering solutions that impact their clients' ability to grow. For more than 65 years, global corporations, private businesses, government entities, nonprofits, emerging firms and successful individuals have relied on Cherry Bekaert to guide them forward as their growth partner. | cbh.com