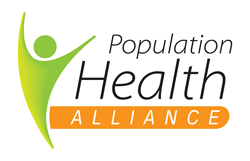 PHA Members Kognito and DPS Health will present complimentary webinars in September about tapping virtual humans to drive behavior change and improving the health of those with moderate risks, as part of the PHM Virtual Brown Bag Series.
WASHINGTON, D.C. (PRWEB) August 27, 2014
The Population Health Alliance, the leader in advancing the principles of population health, today announced September's lineup of webinar presenters for the Population Health Management Virtual Brown Bag Series: DPS Health and Kognito, on September 4 and 18, respectively.
This FREE webinar series features PHA member organizations presenting on the core components of the Population Health Management (PHM) framework and how they relate to their work and underpin their research in areas of identification, assessment, stratification, engagement, interventions, and evaluation.
On September 4, DPS Health's webinar, titled Improving outcomes for patients with multiple chronic conditions who are not yet very sick, will be presented by company leaders Neal Kaufman, MD, MPH Chief Medical Officer, and Adam Kaufman, PhD, CEO and President.
The two will talk about how an integrated approach to outreach, education, engagement, activation and intervention improves short-term and long-term business and health outcomes when applied to the Moderate Risk segment of the population. The webinar is taking place on Thursday, September 4, at Noon Eastern Time.
On September 18, Kognito's Co-Founders CEO, Ron Goldman and Director of Research, Glenn Albright, Ph.D., will present the webinar Conversations that Drive and Sustain Change: Can Talking with Virtual Humans Change Behavior?
The webinar will showcase how Kognito, for the past decade, is tapping emotionally responsive, fully animated Virtual Humans in challenging conversations about health to drive behavior change. The presenters will discuss how conversations that are occurring across the care continuum today can be made more meaningful; the learning methodology that incorporates principles of neuroscience, social cognition and game mechanics into the Kognito Conversation PlatformTM; and demonstrate their ground-breaking technology and evidence-based approach in recent work for health and behavioral health clients.
The webinar is taking place on Thursday, September 18, at Noon Eastern Time.
The webinars are FREE to attend and registration and detailed information for both webinars is available here: http://populationhealthalliance.org/webinars/phm-virtual-brown-bag-series.html
# # #
About the Population Health Alliance
The Population Health Alliance (PHA) is a global trade association of the population health industry. Its more than 80 members represent stakeholders from across the healthcare delivery system that seek to improve health outcomes, optimize medical and administrative spend, and drive affordability. Through its robust advocacy, research and education initiatives, the PHA offers members a forum to advance shared learning and applied research to further innovation and establish best practices in the population health field. Visit http://www.populationhealthalliance.org to learn and get ready to attend the PHA Forum 2014, in Scottsdale, Arizona on December 10-12, 2014.
About DPS Health
Founded in 2004, DPS Health is the leader in moderate risk population health services. The company works with health plans, healthcare providers and employers to identify, engage and impact individuals with, or at-risk for chronic disease reducing disease morbidity and healthcare costs. For more information on DPS Health, visit http://www.dpshealth.com.
About Kognito
Founded in 2003, Kognito is a leader in immersive learning experiences that drive positive change in health behaviors. Kognito's award-winning online and mobile simulations with virtual humans prepare individuals and professionals to effectively manage challenging conversations about health. Kognito uses a science-driven, research-proven approach and currently has more than 450 clients in education, government and healthcare settings. The company has been recognized for its evidence-based programs, and is the only company with online simulations listed in the National Registry of Evidence-Based Programs and Practices (NREPP). Learn more and access demos at http://www.kognito.com.