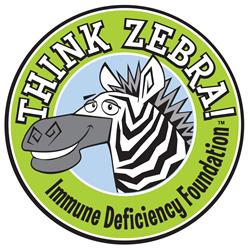 Alpine, NJ (PRWEB) August 28, 2014
Alpine, NJ resident Othon Mourkakos is proud to lead the fundraising efforts of his team, Zebras In Tiaras, to benefit the Immune Deficiency Foundation (IDF) Walk for Primary Immunodeficiency, to be held October 26, 2014 in Foley Square, New York. IDF is the voice of the primary immunodeficiency community. Primary immunodeficiency diseases (PI) are a group of more than 200 rare, chronic genetic disorders in which part of the body's immune system is missing or functions improperly. In the United States, approximately 250,000 people are diagnosed with PI, and thousands more go undetected.
Mourkakos is a longtime supporter and champion of programs that benefit research and support of those with special needs. IDF, in particular, is a cause close to Mourkakos' heart and he has already galvanized business associates and friends to participate and fundraise for the walk. His team, Zebras In Tiaras, is 100 strong and geared up to raise thousands of dollars and raise awareness for the cause.
To find out more about IDF or donate to Zebras In Tiaras, please visit http://bit.ly/ZebrasInTiaras or contact us at info(at)zebrasintiaras(dot)com or at 917-797-9250.