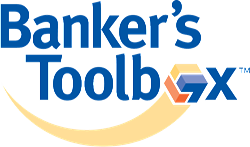 "Bankers Toolbox offers an exceptional set of tools to the BSA professional and I am excited to join their team of consultants and bring a new perspective to helping clients resolve BSA issues."
Austin, TX (PRWEB) August 28, 2014
Banker's Toolbox is pleased to announce Tom Fleming, former Assistant Director of FinCEN, has joined their team of independent consultants, who assist Banker's Toolbox customers with projects to help them adhere with the evolving culture of compliance for the Bank Secrecy Act.
Mr. Fleming has over 46 years of experience in both the financial services industry and Bank Secrecy Act/Anti-Money Laundering (BSA/AML) compliance. Most recently he held the position of Assistant Director for the Office of Compliance at the Financial Crimes Enforcement Network (FinCEN) and was responsible for ensuring industry compliance with the Bank Secrecy Act through active partnerships with regulatory and law enforcement agencies, as well as financial institution trade associations. He has also worked as a Senior Compliance Specialist for the Office of the Comptroller of the Currency where he developed BSA/AML policies and examination procedures.
Mr. Fleming is joining a team of experienced and notable independent BSA consultants already under contract with Banker's Toolbox. The team includes former regulators, examiners and auditors. The existing team is CAMS certified, and many members of the group hold the new advanced CAMS-Audit certification.
Projects these consultants can provide include set up and tuning of automated AML monitoring systems, efficiency reviews, data validation, program evaluations, model validations, risk assessments, exam preparation, policy and procedures, and assistance with regulatory actions such as MOUs or C&Ds.
"We are so excited to have Mr. Fleming join our consulting team," Maleka Ali, Director of Consulting and Education at Banker's Toolbox says. "He brings unique and extensive experience to our team of consultants. His insight will prove valuable to our team and the financial institutions that utilize Banker's Toolbox consulting services."
"I'm concerned about the increased emphasis placed on personal liability for BSA compliance deficiencies in the current enforcement oriented compliance environment," Tom Fleming says. "I believe such liability will increasingly extend beyond BSA compliance officers to directors and senior managers with fiduciary and compliance oversight responsibilities. Institutions should evaluate the level of senior management and board buy-in to its BSA compliance obligations. I look forward to helping leaders of banks with these liability concerns on all levels of institutional compliance responsibility and involvement. Bankers Toolbox offers an exceptional set of tools to the BSA professional, and I am excited to join their team of consultants and bring a new perspective to helping clients resolve BSA issues."
Please email Banker's Toolbox at Experts(at)BankersToolbox(dot)com to get more information about the specific consulting services available.
About Banker's Toolbox, Inc.
Austin, TX-based Banker's Toolbox, Inc. helps community financial institutions manage risk and streamline compliance examinations. The company's product suite consists of proven solutions for money laundering detection and reporting, risk management through fraud and kite prevention, secure wire processing automation, and commercial real estate loan portfolio risk assessment. The Banker's Toolbox team is a unique combination of seasoned bankers, former regulators, and information technology consultants who specialize in designing, developing, and implementing risk management solutions while providing unparalleled customer service. For more information, visit the company's website at http://www.bankerstoolbox.com.